》10 Best Shampoos For a Dry and Itchy Scalp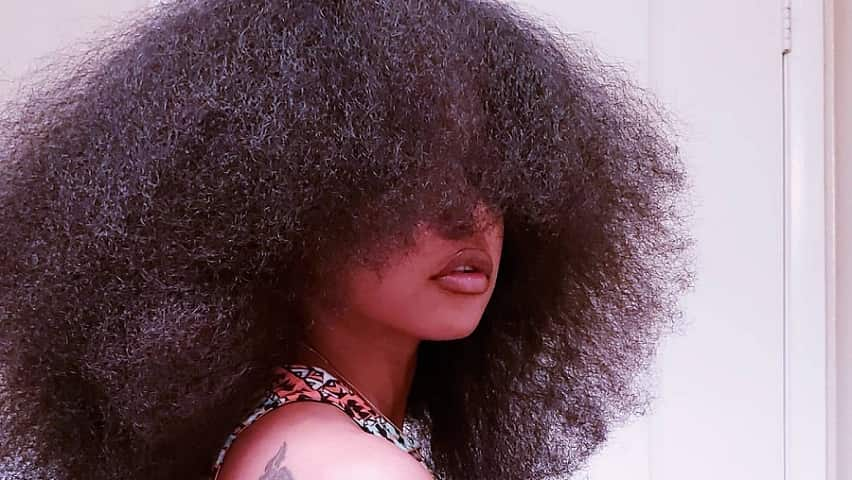 An itchy scalp is one of the most unpleasant hair issues that can strike at any time. It begins like nothing and gradually evolves into full-blown discomfort for you even when you're in public. Imagine the embarrassment of having to scratch your hair in the middle of a business meeting or an important event. Finding the best shampoo to calm your scalp can make a huge difference in your ability to get rid of that itch.
To help you with that, we looked at some shampoos that have been tested and trusted and have verified user ratings, have essential ingredients that both treat itchy scalps and enhance the health of the scalp and hair, and work well with a variety of hair types, styles, and textures.
Causes of Itchy Scalp
There are several potential causes of an itchy scalp, including:
Dandruff or seborrheic dermatitis is a common condition that causes flaky and itching of the scalp

Dry skin, which can be caused by harsh hair products or cold, dry weather

Scalp psoriasis is a chronic skin condition that causes itchy, scaly patches on the scalp.

Allergic reactions to hair products or dyes.

Lice or other parasites.

Fungal infections, such as ringworm or tinea capitis.

Stress can cause a condition called psychogenic pruritus or itchy skin.
Best Shampoos for a Dry & Itchy Scalp

Thanks to powerful components like tea tree oil, menthol, and salicylic acid, this 100% vegan and all-natural shampoo is designed specifically for washing, relaxing, and de-flaking dry, itchy scalps. It also has a pleasant lavender smell, mild enough for everyday use, and it's very affordable and safe for color-treated hair. It also boasts Vitamin B5 which nourishes the hair.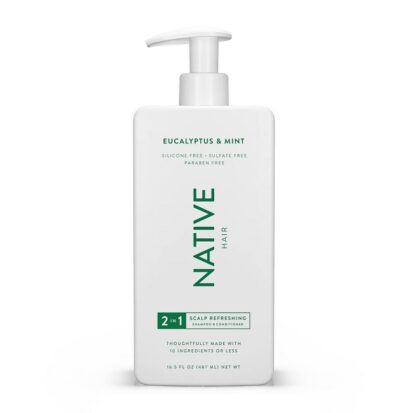 The hydrating, nourishing, and cleansing properties of this energizing 2-in-1 shampoo and conditioner benefit your hair and scalp. For a breath of fresh hair, this Native 2-in-1 Shampoo & Conditioner is formulated with 10 considerate components. It is also cruelty-free and free of sulfates, parabens, silicone, and dye like all other Native hair care products.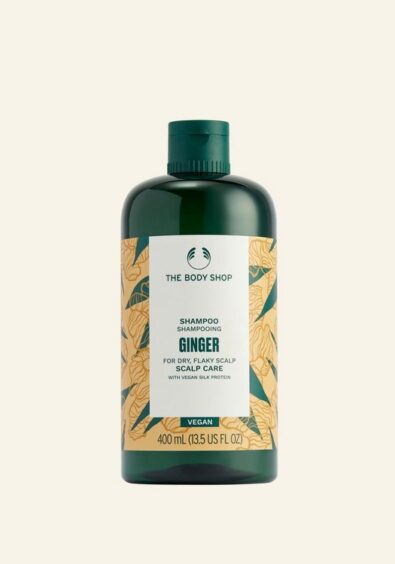 For the benefit of both the environment and your scalp, this aromatic vegan shampoo is manufactured with 90% natural ingredients and kept in 100% recycled plastic containers. The two different types of birch bark extracts and purifying ginger essential oil, which helps to remove loose flakes and calms your scalp, are the active ingredients. Your scalps' dryness and itching are relieved, and they feel balanced after using it.
4
Briogeo Scalp Revival Charcoal + Coconut Oil Micro-Exfoliating Shampoo
Best for straight, wavy, curly, and coiled hair types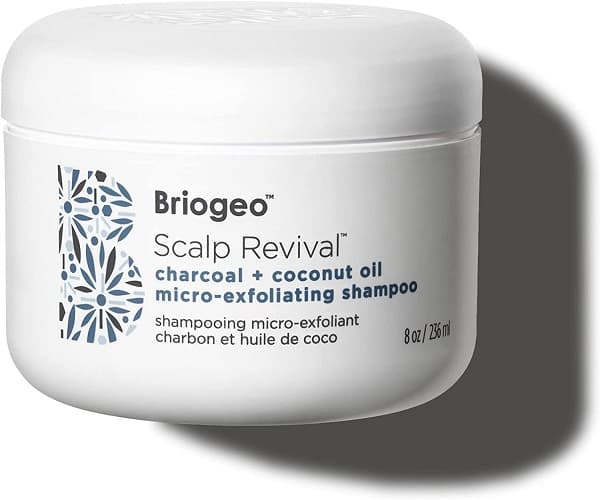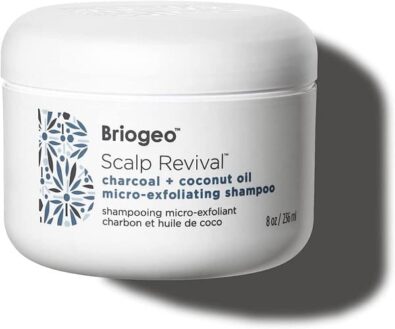 The Briogeo Scalp shampoo is specially created for people with itchy, red, or flaky scalps. Just like its name, "revival" implies, this shampoo with its natural, plant-based components, moisturizes, detoxifies, exfoliates, balances, and relaxes your scalp. Its components include coconut oil to hydrate your skin and binchotan charcoal to aid in follicle clearing.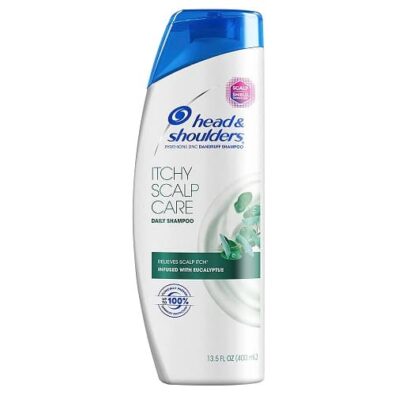 To keep your scalp at its finest and your hair up to 100% flake-free, this Head & Shoulders Scalp Care Shampoo offers quick relief from grating symptoms including flakes, itches, oil, and dryness. The shampoo's major component which is pyrithione zinc 1%, has antifungal and anti-inflammatory qualities. Its affordability, effectiveness for mild instances, and availability in a range of scents and formulations make it even better.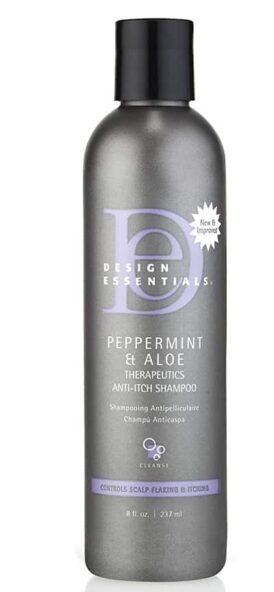 Dry, itchy, and flaky scalps are relieved and soothed by this shampoo. More so, it aids in the treatment of seborrhea dermatitis, and dandruff. Pyrithione zinc, peppermint, and aloe vera are used in the formulation of this shampoo to calm and nourish your scalp. Your senses are calmed by the therapeutic scent of peppermint. Your hair and scalp's natural oils are not stripped off by the mild formula. The scalp and hair's natural moisture balance can be restored with the aid of this shampoo. It is long-lasting, vegan, cruelty-free, gluten-free, and good for all hair types.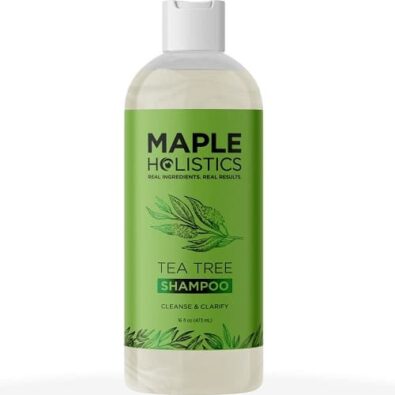 Go green with the Maple Holistics shampoo! It is sulfate-free, hypoallergenic, color-safe, suitable for oily hair, and cruelty-free, and contains vitamins A, B, C, and E. This tea tree shampoo's antifungal and antibacterial qualities aid in scalp detoxification, promote hair growth and stop hair loss. Your hair becomes silky, shiny, and manageable thanks to the mild formula's removal of buildup and extra oil. Tea tree, jojoba, argan, lavender, rosemary, and essential oils are all in this clarifying shampoo.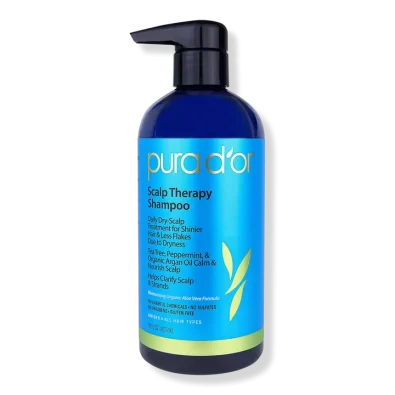 Use this Scalp shampoo, formulated with a blend of Peppermint, Tea Tree, and Lavender oils, to stop scratching your dry, itchy scalp and enhance healthy scalp tissue. The Pura d'or Scalp Therapy Shampoo aids in nourishing your scalp and minimizing flaky buildup. It also soothes and calms inflamed and itching scalps, as well as nourishes dry, brittle hair, and reduces frizz, leaving it smooth. The paraben-, sulfate-, and the gluten-free product is also cruelty-free, color-safe, and appropriate for all hair types.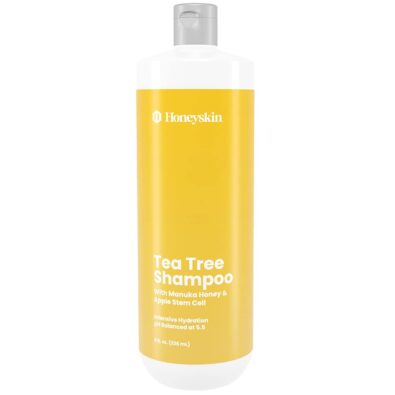 Using the Honeyskin Hair Growth Shampoo with stem cell technology, you can have softer, thicker hair. You can experience thick, healthy strands thanks to the unique formulation of our Tea Tree Shampoo. The Aloe Vera Gel, Manuka Honey, tea tree oil, manuka honey, coconut oil, apple stem cells, and Cehami botanical ingredients in this hair loss shampoo stimulate the scalp and replenish lost nutrients, leaving hair feeling soft and abundant from root to tip.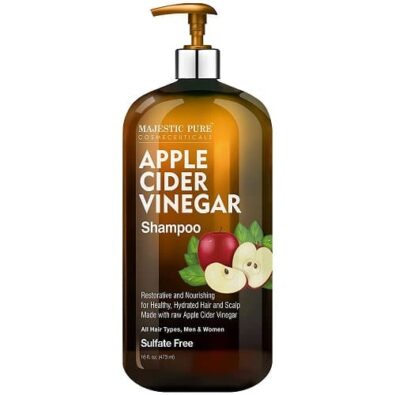 With Majestic Pure Apple Cider Vinegar Shampoo, you can detoxify and give your hair the cleansing it requires per time. It works to restore your natural shine and helps get rid of scalp buildup. This shampoo also helps your hair grow healthy by cleansing your scalp and soothing your scalp with an oil blend to stop itching from returning.