》Kim Kardashian Poses in Front of Harvard Business School in Pinstripe Pantsuit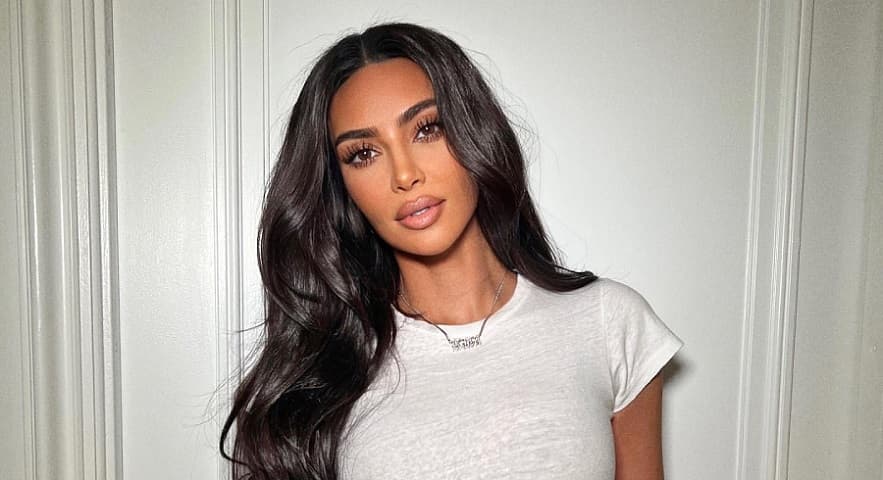 When it comes to fashion, we can always rely on the Kardashian / Jenner clan for some style inspiration. This time, we are getting our fashion fix from Kim Kardashian. Like seriously she's repping as a mother, in the style department, and as a businesswoman. 
The reality star was in Harvard Business School recently and she knocked the socks off with her look. The mother-of-four wore an oversized pinstripe suit and coordinated the look with flared pants of the same hue. Kim layered the formal wear under a long black leather jacket while finishing it off with black hand gloves and matching pointed-toe heels. 
The photos were shared on her Instagram and in the caption, the 42-year-old gave small details about why she visited the private research university.
"I spoke At Harvard Business School yesterday for a class called HBS Moving Beyond DTC," Kim wrote on Instagram on Saturday (January 21). "The class's assignment was to learn about @skims, so my partner Jens and I spoke about our marketing, our challenges and our greatest wins."
She continued, "I'm so proud of Skims and the thought that it is a course being studied at Harvard is just crazy!!! Thank you professor Len Schlesinger and @harvardhbs for having us. #BucketListDream"
However, although she did not mention the designer of her look, Kim's pantsuit is a classic style with a modern twist. The pinstripes are a nod to the traditional business suit, while the flared pants give the outfit a more contemporary feel. Kardashian paired the look with her signature and a nude lip, which gave the outfit an elegant and polished finish.
This is not the first time that Kardashian has stepped out in a pantsuit. She is a fan of the classic business style and has been seen wearing them on multiple occasions. As per a report from NBC 10 Boston, a student who was in the class when the SKIMS founder spoke said she learned a lot from the star during her visit.  
"Just to learn from someone who has built such a successful business was really exciting," the student identified as Liz said, "and I think having the privacy of no cameras in the room, being able to have that candid conversation was special too."