10 Fashion Trends To Embrace This Summer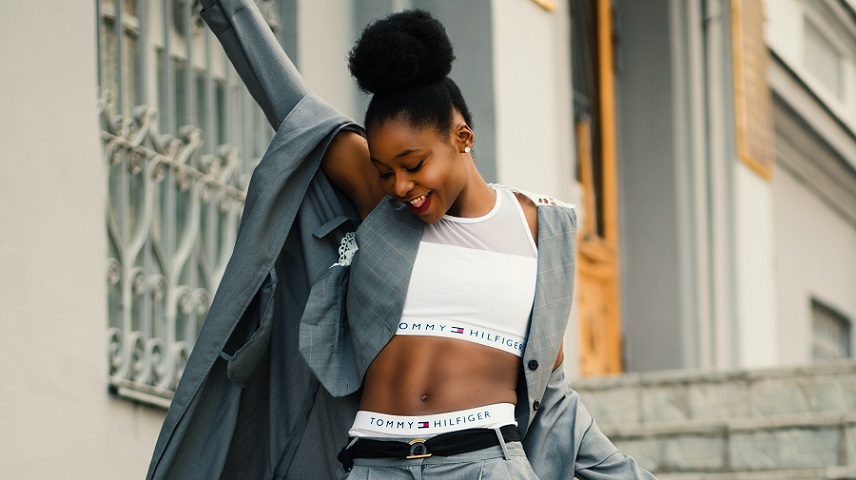 Summer is one season we are always deeply excited about! It comes with so much comfort and confidence to rock most of your wardrobe basics. Unlike the cooler months of the year, which are all about gorgeous puffers, overcoats, shearling jackets, and leather boots, summer season calls for pieces that cover less of your body while still being trendy. The weather transition is both epic and widely enjoyed, especially with the plethora of festivals and barbecue parties thrown at this time of the year. No wonder why choosing what to wear during this time of the year can be a bit challenging.
With these insights of summer at the back of your mind, you should be ready to show off at spontaneous gatherings, beach visits, and random brunches because there is sure a lot of them at the corner. If you're wondering how to get into the carefree spirit as it gets warmer and warmer in the coming months, you should check out and embrace these 10 trendy summer styles.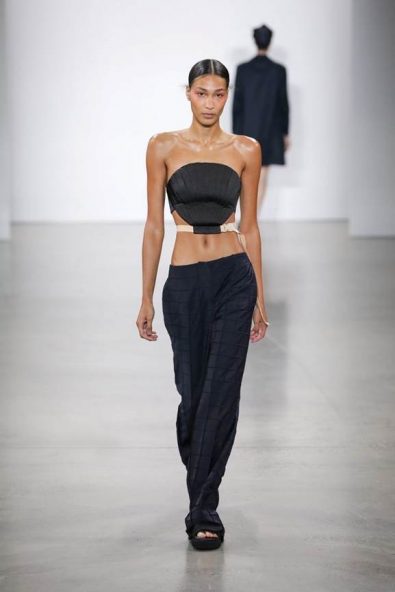 Low Slung Waists
With a huge comeback into our 2022 outfit collections, the low-slung waist still maintains its naughtiness as in the '00s. While summer lasts, you can go as low as you want in pants and skirts, with matching tops of choice to highlight the fine detailing of your body.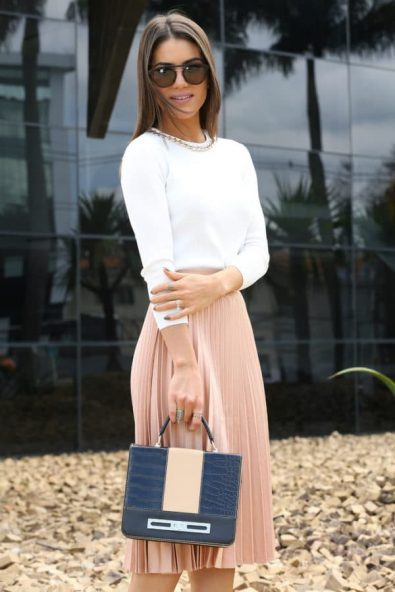 Pleated Skirts
If there is one summer trend that has got absolutely no rules, it will be pleated skirts. It literally has no expiry, even as an age-long fashion trend. This is so exciting because whether it's printed, plain, colorful, monochrome, paired with knits, or a bralette, as long as it's pleated, you're good to go. Hey, don't be scared! It's about time you raid your wardrobe and launch those pretty pleated skirts that you tuck away. It's summer after all!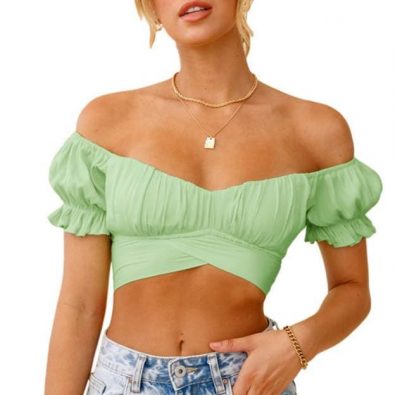 Crop Tops
This is one of many skin-baring trends worth experimenting with. Since forever, cropped pieces are always ideal for summer dressing. Now that there is major warmness in the weather, your crop top can be adequately styled in a variety of ways and for a variety of occasions this summer. If you're feeling brave, wearing it with low-slung waist skirts and pants is a bang!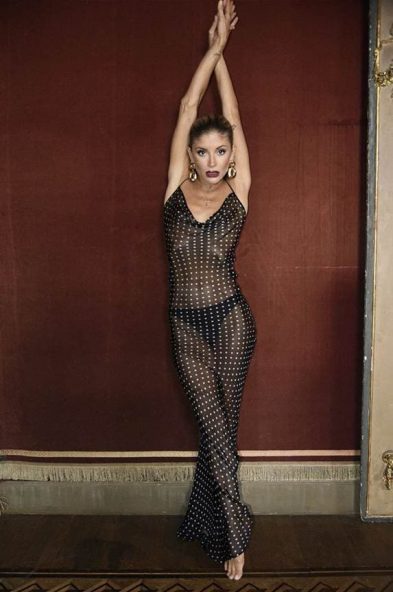 Sheer Freedom
It's been a long time since the cold days! It's time to loosen up freely and without bounds. Sheer does the magic and gives you that perfect feeling under the sun. Don't be scared of abusing your modesty. Super sheer fabrics can be cleverly layered over or under bra tops, blouses, or biking shorts.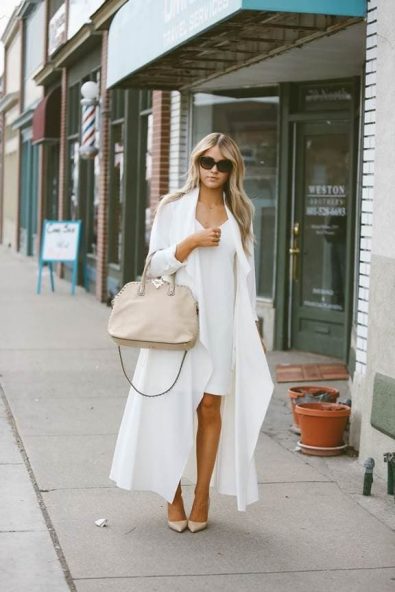 All White Everything
The cliché notion "summer is a great time to wear white" is so real. What better time to be chic and shine in pure colors than in summer? All-white outfits are chic and made for posh summer activities. Wearing a white dress is soothing for summer and will help you sustain a sophisticated look, effortlessly. Asides from this, the benefits of monochromatic dressing during summer are numerous. It's simple, eye-catching, and most importantly, saves your time.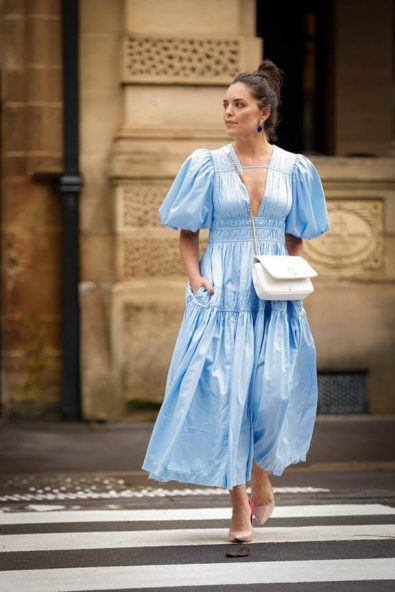 Regency Core
Go classy this summer with a Regency-inspired, ultra-feminine twist. There is just no better time to naturally exude allure. The contemporary regency trend would include puffy, statement sleeves, feminine detailing, bows, and even corset tops. Sometimes, don't forget to put on a matching hat —standing out will be a breeze!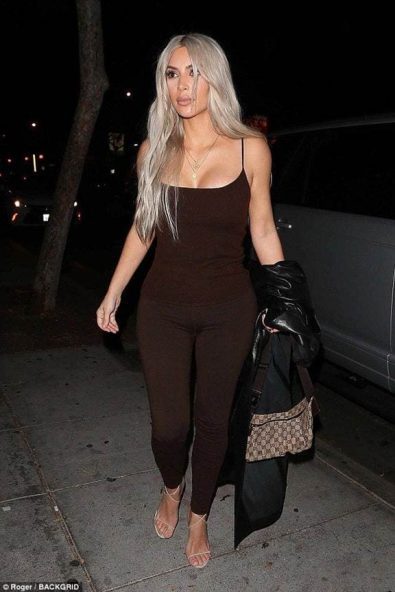 Spaghetti Straps
This is retro fashion but it's still a 2022 trend.  Strapped outfits have been on the rise in recent seasons, but they're set to take off big-time in this year's summer. There is something about spaghetti straps that scream vengeance. You may want to explore that and see how the adventure feels.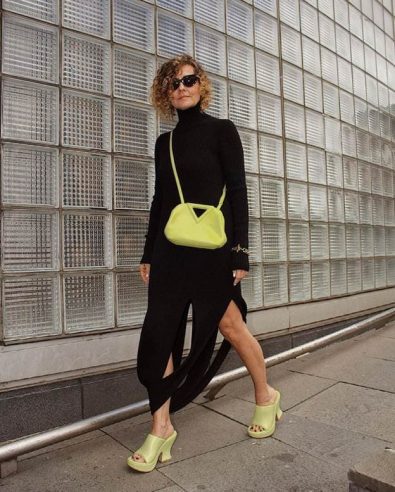 Spaghetti Straps
From chunky sandals to bubble clogs and double-stacked, ankle-strap platforms, these shoes provide a boost of confidence, and some cool comfort and are a great alternative to high heels. With platform shoes, you are stepping into summer with relaxed audacity!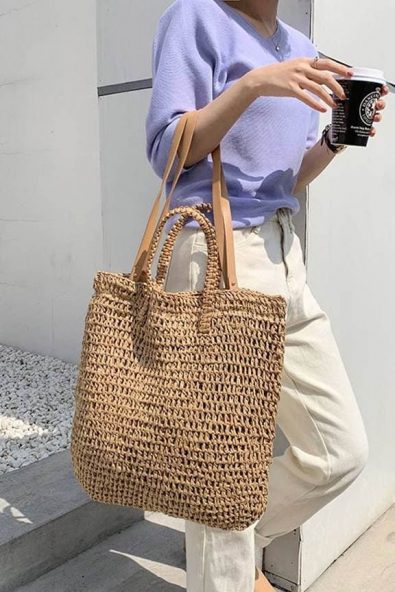 Bulky Handbag
Summer bags ought to be practical and that's exactly why these bulky bags exist. This summer, you will most likely find yourself with so much stuff to carry and will definitely require something to throw in all of your essentials. Get you some bulky straw totes today. The larger the beach bag, the better in the summer!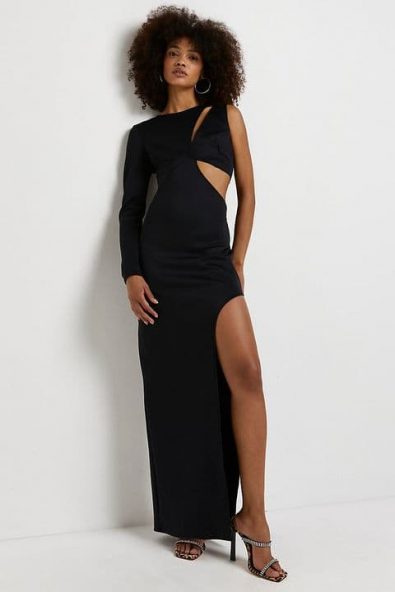 Cut-outs dressing
Wearing cut-outs isn't a new trend and there is literally a cutout dress for everyone. Now that summer is here, it's a good time to dare this side of fashion and make your own unique statements in strategic cutouts. With so many highlights on this trend amongst celebrities like Kourtney Kardashian, Dua Lipa, Kendall Jenner, Lily James Zoë Kravitz, and a host of street style lovers, there are ultimately not so many reasons to escape the trend.