9 Cool Hairstyles For Women With A Round Face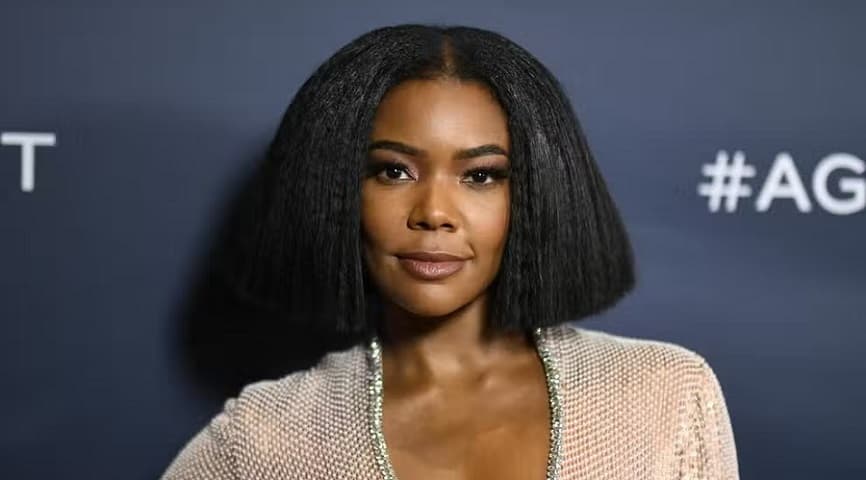 A round face is often seen as a symbol of Youthfulness. To achieve the most pleasing and youthful look, it is important to choose a hairstyle that flatters your face shape and enhances your best features. The is because the round face is one of the many face shapes that exist and its distinctiveness is obvious. "But how do I know that I have a round face," you asked?
In actuality, this is the first query that may pop into your head. Anyhow, try responding to these questions: Is your face about the same width as its length? Do you have a soft jawline? Are your cheekbones the most prominent feature of your face? You definitely have a round face shape if you checked all the boxes in the above questions.
Despite what many people with this face shape may believe, there are many hairstyles that flatter it admirably, much to the envious of many. The goal is to style your hair in a way that reshapes, lengthens, or emphasizes the shape of your face, and adds definition so that you can achieve the looks you want.
You can experiment with a plethora of hairstyles such as layers, curls, lobs, bangs, etc. In general, there are no restrictions on the hairstyles you can try with a round face, provided a good hairstylist is available to give your face the ideal balance with the ideal styling. Ahead, we have put together a few hairstyles that you can perfectly pull off with your round face.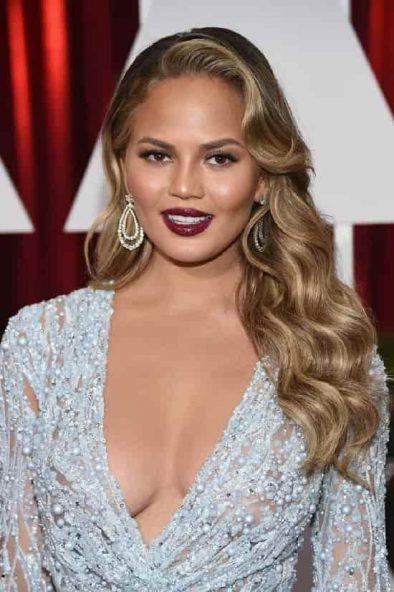 This is the ultimate red carpet hairstyle — long, glitzy, and perfectly waved to complement your round face. Utilizing volumizing hair products will help lift and heighten this hairstyle.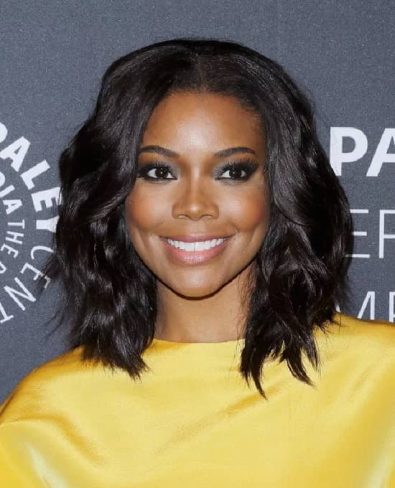 Look at how these waves enhance the depth of Gabrielle Union's hair. Her textured lob has ends that fall on her shoulders, emphasizing her jawline. The middle part also serves to lengthen her face and this demonstrates why middle-parted hairstyles flatter round faces so well.
Short Bob With Side Bangs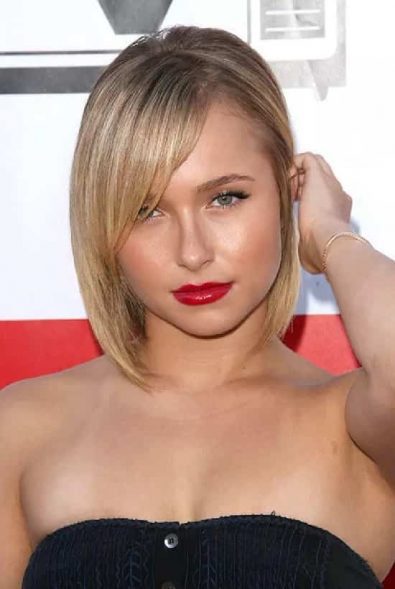 This is a Hayden Panettiere episode about how to harmoniously blend a round face, good hair, and good looks into one body. This hairdo is totally rad! Her edgy side bangs add angles to her face that balance its roundness while the straight short bob lengthens it.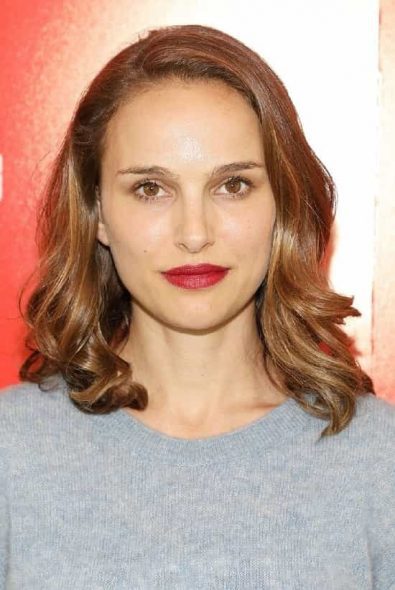 Have you ever thought about how carefree a round-face beauty look could be? Natalie Portman is an inspiration. To achieve this effortless and smooth look, use an anti-frizz serum to tame frizz after curling your hair.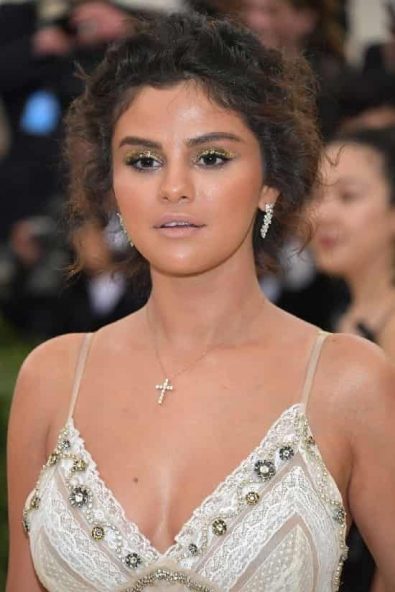 It's giving "hot summer looks". Selena Gomez is such a perfect example of a round-faced beauty. By creating tight curls from the roots down with a curling iron, and then pinning them back, you can style your hair exactly like this.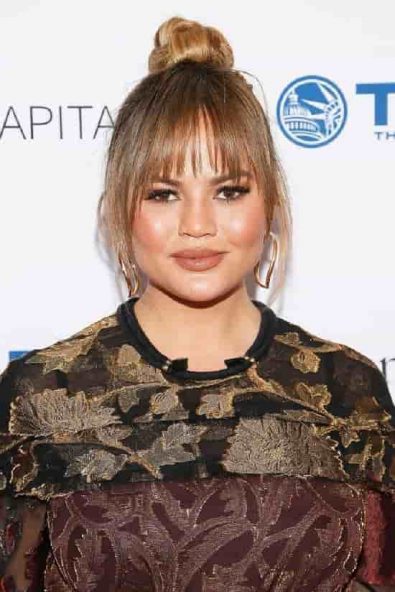 These top-knotted face bangs of Chrissy Teigen are surprisingly simple to achieve; all you need to do is grab a section of hair from the back of your head, flip it forward, and then gather it all together into a bun.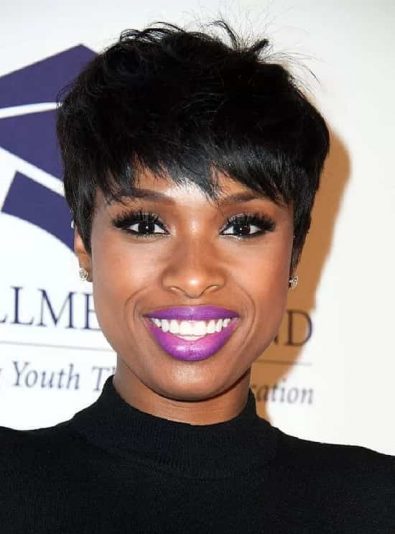 Pixie cuts can flatter round faces, as evidenced by Jennifer Hudson. A super-cute way to adhere to the round-face rules is with this Piercy pixie fringe. If you look, you'll see that the back has been purposefully given more height to lengthen the face.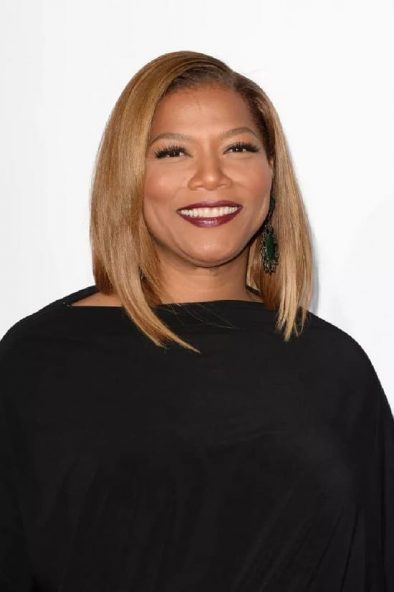 This typical lob has some appealing flair thanks to Queen Latifah's glitzy round-faced look. To achieve these sharp ends, request that your stylist use a straight-edge razor blade, which will produce wispier strands. Use heat protect sprays to give your hair a little extra boost so it stays smooth and damage-free.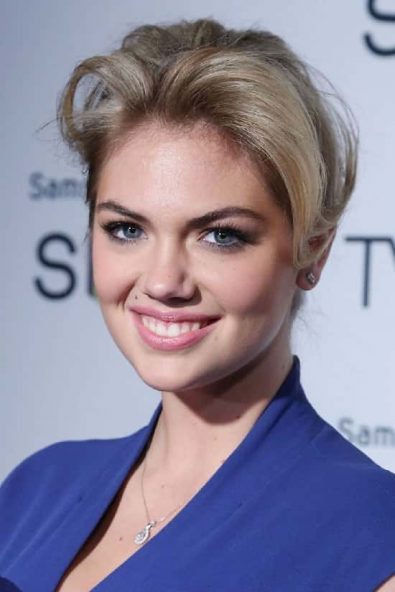 This hairstyle is quite sophisticated and gives the impression of a longer face by adding some volume to the crown region. It is advised to curl the front section of the hair with a one-and-a-half-inch curling iron before backcombing the remaining hair to achieve Kate Upton's sexy mussed-up look. Next, twist the hair at the back of the head up, and then bobby pin it in place. Pull a few hairs out around the hairline to finish.