Akuapem Poloo Finally Exposes Celeb Friend Who Released Her Sekz Video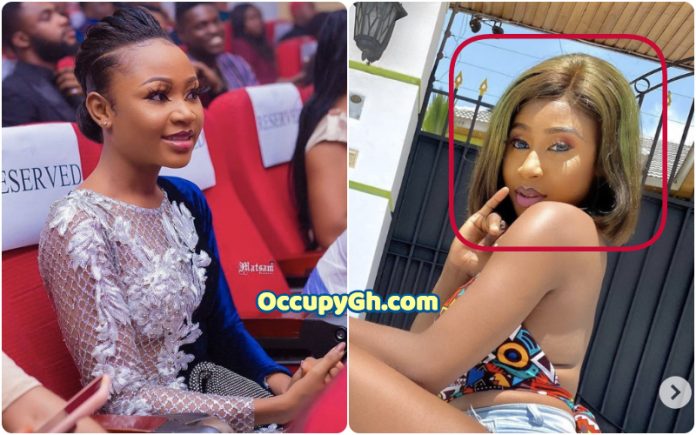 Akuapem Poloo Finally Exposes Celeb Friend Who Released Her Sekz Video
Ghanaian actress/video vixen Akuapem Poloo has finally smoked out her celebrity friend who released her sekz video on social media.
Akuapem Poloo yesterday made major news after her viral video surfaced online.
According to Akuapem Poloo, the said video was taken by her very friend who used to stay with her. She revealed that her friend must have shared the video after they had a little misunderstanding.
In a recent, Ghanaian actress Akuapem Poloo is seen explaining what led to the unfortunate incident which has seen her indecent video floating on social media. She noted that the video was taken by a friend last year in November.
According to her, she was about to go and bath when she had a business call. Unknown to her, her friend videoed her and has now released it to disgrace her after they have fallen off.
Following her explanation, This bestie has now been smoked out and she's known as Susan the Boss.
The two were pretty tight at one time but then had a falling out. Susan, who allegedly recorded the video without Poloo's knowledge, has now allegedly released the video online to get revenge on Poloo.