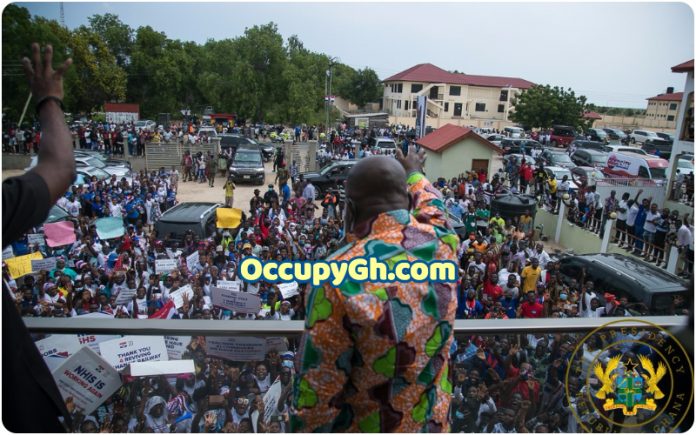 Akufo-Addo Mobbed By Massive Crowd During Volta Region Tour
President of Ghana Nana AKufo Addo was fan mobbed while he toured the Volta Region on 27th August 2020 according to footages available to Lifestyle.ng.
According to details available, Nana Akufo-Addo toured Anloga, Keta, Atorkor, and Agordome. The president's visit was ahead of the December general election.
Sharing the photos with the caption:
"On Thursday, 27th August 2020, I paid a working visit to the Volta Region, which took me to Anloga, Keta, Atorkor and Agordome…
"Amongst others, I paid a courtesy call on the Awomefia of the Anlo State, Togbui Sri III; commissioned a 12-unit classroom block under the Senior High School Intervention Projects at Keta Senior High School; inspected ongoing works on the construction of a TVET Centre at Atorkor Vocational Training Institute; and cut the sod for the construction of the 85 million euro Keta Water Supply Rehabilitation and Expansion Project."
Check out some photos available to us below or visit Lifestyle.ng for more stories.
Source: Lifestyle.ng
a