BREAKING: Akufo-Addo To Address The Nation On COVID-19 Measures Taken Against The Novel Virus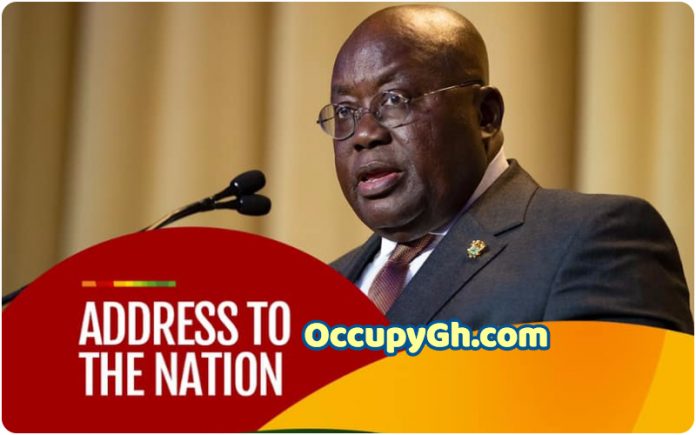 BREAKING: Akufo-Addo To Address The Nation On COVID-19 Measures Tonight
Ghana's president, Nana Akufo-Addo is to address the nation tonight, 20th September 2020 on measures taken against the spread of COVId-19 (Coronavirus) in the country.
This will be Akufo-Addo's 17th address since the global pandemic struck the country.
In Akufo-Addo's last address to the nation, he announced the reopening of the Kotoka International Airport as well as a decision by stakeholders to allow JHS 2 and SHS 2 students to return to school.
According to Akufo-Addo's post, the 17th address will be broadcast at exactly 8:00 pm tonight. Be sure to visit OccuyGh.com as we will publish it for your viewing pleasure.
Check out Akufo-Addo's post below or visit Lifestyle.ng for more stories.
Source: Lifestyle.ng