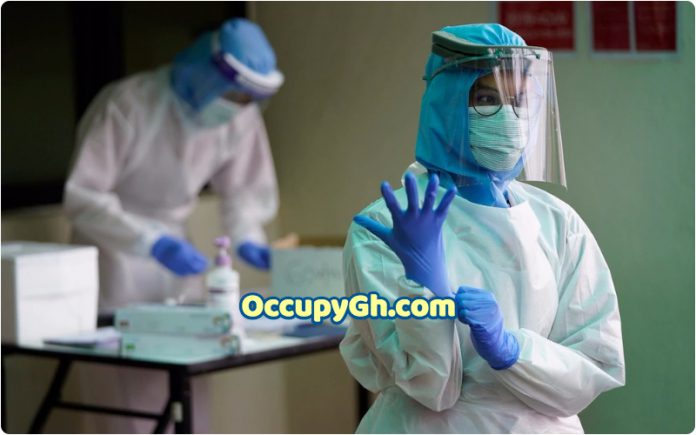 BREAKING: Scientist Discover Cause Of COVID-19 Symptom
Breaking news reaching us at Lifestyle.ng indicates that scientists have discovered a major cause of COVID-19 symptom.
Researchers saw an increase in autoantibodies that attack cells in COVID-19 patients with blood clots. "Inflammation begets clotting, and the clotting leads to more inflammation," says one of the study's authors.
COVID-19 symptoms have starkly different manifestations in different patients. Observing serum samples of 172 patients hospitalized with COVID-19, scientists found a prevalence of antiphospholipid antibodies (aPL), cells associated with high platelet counts, and more severe respiratory diseases, in about half of the population.
To corroborate this evidence, researchers also injected the serum with a high aPL count from COVID-19 patients into a sample mice population. Once samples from COVID-19 patients with high autoantibody counts were introduced into the test subject mice, they developed similar blood clots.
The study authors ultimately suggest that these autoantibodies perpetuate inflammation in a COVID-19 infection, specifically within blood veins in the patient lungs.
"Inflammation begets clotting, and the clotting leads to more inflammation," study co-author Yogen Kanthi, an assistant professor at the University of Michigan and an investigator at the National Heart, Lung and Blood Institute told TIME. "It becomes a relentless self-amplifying loop of inflammation and clotting that results in patients getting sicker."
Kanthi elaborates that COVID-19 is similar to "an extreme version" of diseases like antiphospholipid syndrome, an autoimmune disease in which the body creates antibodies that attack fat found in living cells, and frequently cause blood clots.
It isn't known when these autoantibodies form during a coronavirus infection, with a myriad of factors like genetics likely influencing their development. Scientists are currently looking at using the drug dipyridamole, a common blood clot inhibitor, to reduce the chance of clots in severe COVID-19 cases.
a