Cardi B Is Ending Her 3-Year Marriage With Offset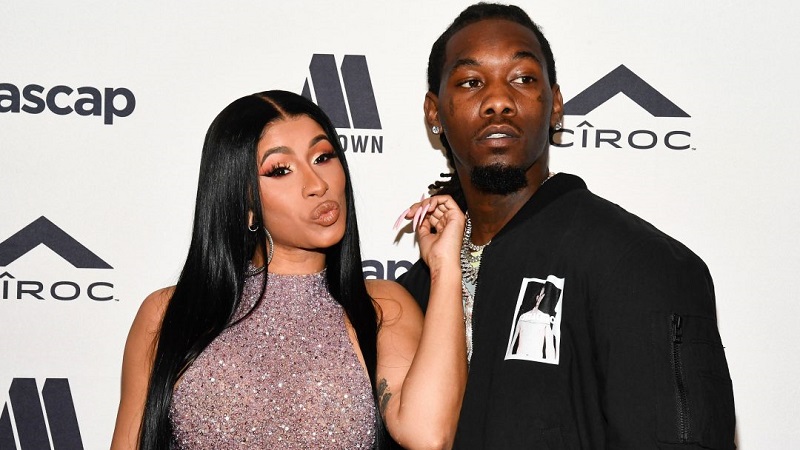 Cardi B and Offset are getting a divorce just some days away from the couple's third anniversary. According to the reports from Entertainment Tonight, TMZ, People, Cardi has already submitted court documents in Atlanta, where she lives with her husband and their two-year-old daughter, Kulture Kiari Cephus. Although the couple has remained silent since the news started flying around the internet, reports maintained that the hearing for their divorce is set for November 4. 
Cardi and Offset officially became a thing after tying the knot in a secret ceremony on September 20, 2017. The marriage was, however, revealed months after when the WAP hitmaker became pregnant with their daughter. This isn't the first time of their split rumors. In 2020, Cardi B took to social media to announce that she was ending the marriage over her husband's infidelity but the pair were able to reunite after Offset publicly crashing Cardi's concert to beg for forgiveness. 
"So everybody been bugging me and everything, and you know I've been trying to work things out with my baby father for a hot minute now," she said in a video. "And we're really good friends and you know, we're really good business partners—you know he's always somebody that I went to to talk to, and we got a lot of love for each other but things just haven't been working out between us for a long time."
"And it's nobody fault," she continued. "It's just like, I guess we just grew out of love, but we're not together anymore. I don't know it might take time to get a divorce, and I'm going to always have a lot of love for him because he is my daughter's father and yeah."
However, from the look of things, it's clear Offset isn't getting away this time and Cardi is darn serious. Sadly!