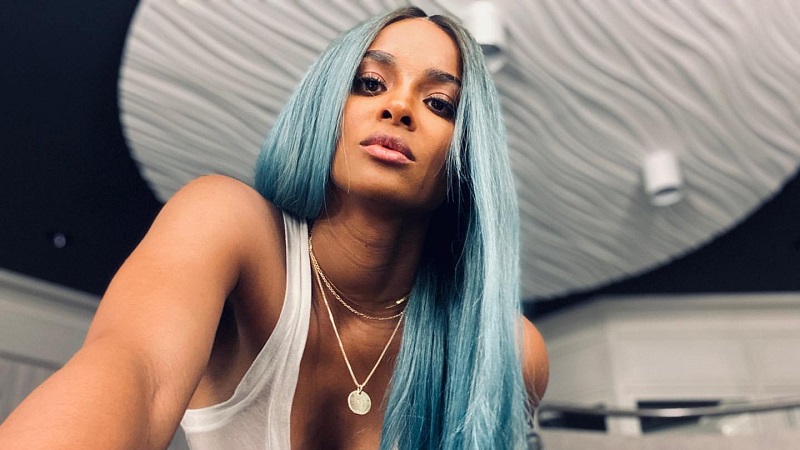 Icy blue has in recent years become a newfound hair color for many celebrities and It-girls. From Kylie Jenner, Kim Kardashian, Cardi B to Gigi Hadid, and Winnie Hallow, these women quickly made the icy-cool hue looked desirable and it makes sense to also see Ciara experimenting with the eye-catching shade.
Four days ago, the music star took to Instagram to show off her latest look. In the most glam way possible, Ciara dyed her hair icy blue, with the help of celebrity stylist César DeLeön Ramîrez. It has been a season full of hair color transformations for the singer, who prior to her new look rocked ombré black — the hair color she usually sticks to.
Ramîrez also shared the look, with a reference to the color of the season. "Sunday BlueZzz @ciara," she wrote. "Blue is the hue for Fall/Winter. Who is down to go blue?"

If you're searching for a new hair color inspiration, especially for the coming holiday then who better to look to than Ciara? With her new look, it just goes to show that you can never go out of style with blue.
a