Ciara Wanted To Own Hair Salons When She Was A Girl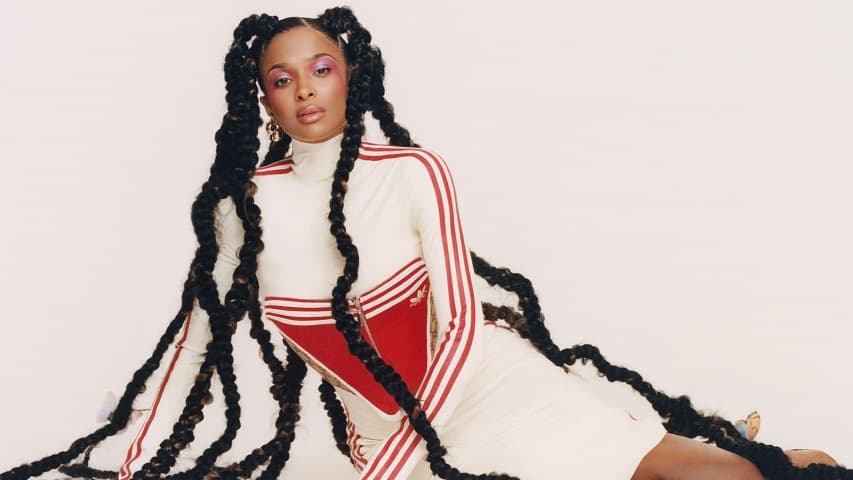 Everyone has big dreams and aspirations while growing up.
As for Ciara, she wanted to own hair saloons — an aspiration she got when she was just a little girl. But sometimes we get more than what we bargain for and this is evidenced in the life of the American singer, who now owns a consortium of brands, let's not even talk about her hit songs. 
Ciara Princess Wilson is a multiple award-winning artist, dancer, mom, and entrepreneur, and in addition, she is the November cover star of Allure magazine. On one of the cover spreads where she wore the Adidas x Gucci corset, and Gucci dress, along with super long jumbo braids and barbiecore-inspired makeup, the 37-year-old beauty sat down with the magazine to talk about her childhood, family, and career. 
According to the "Level Up" singer, she had a vision of owning hair salons. "You would've asked me what my job was going to be when I was this eight-year-old girl in Decatur, Georgia," she says, "and I would've told you I'm going to be doing hair. I was going to own hair salons. That was my vision. Hair was a big part of how we expressed in Georgia."
However, even though Ciara doesn't own her dream hair salon just yet, she's still not far away from her childhood passion. I mean, when it comes to experimenting with different protective hairstyles, we can always rely on the American singer. And it's no wonder why she debuted her skincare line "OAM" (On A Mission) in September, even when the market is already awash with celebrity beauty lines. 
For Ciara, she's not bothered by the rival brands because the market share is big enough, and when you trust the uniqueness of your products. Apart from that, Ciara is also amazed by how women are taking a stand in creating consumer products.  
"Honestly, I don't really think about what everyone else is doing so much because I know the uniqueness of my product," she says. She does, however, notice that she has joined a kind of sisterhood. "You look around and you're starting to see more women building out their beauty brands. I think that's pretty amazing because it shows the power of how you can really build something if you desire to, and it's also showing you the power of your platform. It's been amazing to see how women have been taking charge and flipping the way we thought we always had to go through someone to do something. No, you can do it yourself."