Davido Is The Biggest Artist In Africa, Bigger Than Wizkid – Pastor Chris Omashola
Apostle Chris Omashola of the Zionwealth Church has sparked controversy after rating Davido as the best in Africa and comparing him with his rival, Wizkid.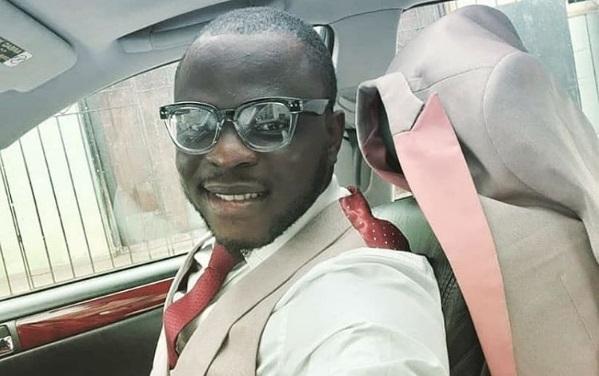 The argument about who is better between Wizkid and Davido is a topic that will forever linger around for a long time just like Coronavirus.
Pastor Chris Omashola who trended last week following a leaked s3xtape of his, opined that it is an insult to ever compare Davido with Wizkid as the former is the greatest in Africa.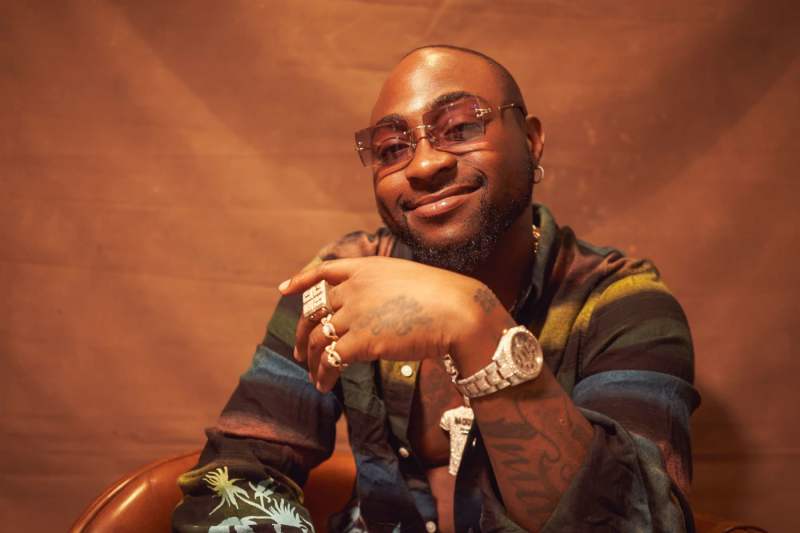 In a lengthy post on Twitter, He wrote;
"Ironically, the only thing recently Made in Lagos is the death of innocent young protesters at the Lekki tollgate, but with "A Better Time" we hope for a Better Nigeria. God Bless David Adeleke (Son Of Mercy and Grace) @davido #DavidoIsBetterThanWizkid
Amazingly, @davido is not scared of seeing other people rise, he is very interested and instrumental in the rising of others, he is not jealous or feels insecure about others growth, this is the truth symbol of Leadership.#DavidoIsBetterThanWizkid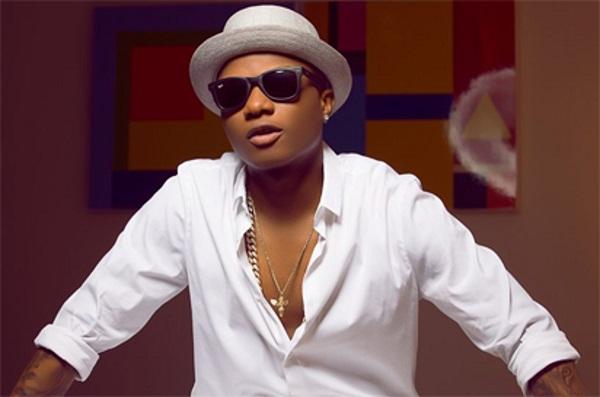 Interestingly, Davido is more social, open and fans friendly and Davido puts God first above every other things, he respect for the Things Of God is second to none. In my opinion, Davido is the Real GOAT. God Bless David Adeleke and his team.
I see people compare Wizkid to Davido and I consider that very insulting to David Adeleke as in who does that..? No doubt they are both doing well, but comparing Almighty Davido to Wizkid is unacceptable. Davido is far better and bigger than Wizkid, lobatan. God Bless Davido."
Ironically, the only thing recently "Made in Lagos" is the death of innocent young protesters at the Lekki tollgate, but with "A Better Time" we hope for a Better Nigeria. @davido @ApostleOfLagos#DavidoIsBetterThanWizkid#Endsars

— Apostle Chris Omashola, ACO (@ApostleOfLagos) November 15, 2020
Naira Marley Set To Fly To America After Ramadan To Chill
Nigerian musician, Azeez Fashola who is widely known in showbiz as Naira Marley is set to fly to the United States of America.
The talented musician who is also a music executive made this known in a recent post he made on his verified social media handle on the popular social media handle on the popular micro-blogging platform, Twitter.
Although he didn't specify when he will be going to the US, it will b after the Ramadan as that is the only time he can actually have fun to the maximum.
Making ., he shared the flag of the US with the caption;
"I'm coming"
This comes after he spoke about his love for Prophet Muhammed.
The renowned musician made this known in a post he made on his verified social media handle on the popular social media platform, Twitter.
. he made reads;
"They say you can never love someone whom you have never seen but I haven't seen my prophet MUHAMMED S.A.W but I love him dearly."
. got some reactions from his followers with some chastising him for his actions before Ramadan. Read some of the reactions below;
@HighPriest001 – That love comes just in 1 out of 12months. Bro you love Ramadan and not the prophet. Igbó and the rest will take over after Ramadan.
@M_ez_i – They believe all what prophet Muhammad said is a lie but never should they forget that a lie cannot survive for centuries talk less of 1400 years. May Allah SWT grant is aljannatul firdausi
@gf_formula100 – I'm starting to reason that hunger/fasting will draw you closer to God. Abi they have steal nairam phone ni
Source: www.ghgossip.com
. Naira Marley Set To Fly To America After Ramadan To Chill Follow GhGossip.
'Bobrisky Told Me Tonto Dikeh Is A Broke Drug Addict Who Sleeps Around'
Bobrisky's former friend, Oye Kyme, who called him out for beating her up mercilessly has continued to expose him and all the dirty things he allegedly said about his former bestie, Tonto Dikeh.
Oye Kyme had earlier taken to Instagram to share video and photos of her bloodied face after he kicked her out of his house.
Read Also: "Fake Breast, Fake Ass And Bald Head…If I Post Your Face Without Makeup People Will Faint" – Oye Kyme Drag Bobrisky
You can recall that Bobrisky and Tonto Dikeh used to be best of friends until she stopped rolling with him.

According to Kyme, since Tonto stopped being friends with Bobrisky, he has done nothing but drag her name by the mud.
Kyme alleged that Bobrisky went about talking how she (Tonto) is a drug addict and how she sleeps around and live a fake life.
She wrote:
"Money cant buy what I have am real lady you are you are just a shame very disgusting human being Tonto Dikeh did well by unfollowing you! You are just a true definition on hell because you guys are known friends again you be calling and spoiling her name telling people on the phone that everybody have fvck her that the house she's living in self is not for her and the car she used to post is for one of her ex boyfriend that sell cars so he use to borrow her car anytime she need a car."
"He even say Tonto is a drug addict that she living a fake life why spoiling her name because she dont want you her life again you are a wicked human being even when iyabo came out and do video about what baba ijesha she was just insulting iyabo that how can you have 4million of followers and not having any class making videos and shouting like a a goat with no bra on. If you want block me on whatsaap .
Read Also: Baba Ijesha: Nigerian Laws Need To Be Amended On All Levels – Busola Dakolo
I dont care I will expose your real face to the world you use me like a animal you gave gooodluck grand mother 100k you said you gave them 200k liar you left them in hotel with hunger now they went back to their village they called you for You to respect what promise you coming out lying that they smoke when I came newly in Lagos before moving to your stinky house where all the toilets are spoiled I was in the same hotel with them I never saw them smoking you lied on a grand mother you are not even scared. # am sorry for my english am not a Nigerian thank for understanding # I just comment on anuma gift last you guys should go and read it !."
Photo Credit: Getty
Related
"I Don't Do Small Boys", Mercy Eke Denies Crashing Footballer's Marriage
BBNaija reality star and businesswoman Mercy Eke has debunked the report of a romantic relationship with Nigerian footballer Aaron Samuel, which allegedly led to the break up of Aaron and his wife Chinwe's marriage.
A popular gossip blog which Omotola had her fans report and take down Instagram broken the news on Mercy Eke's alleged cheating on her blog, stating that Aaron Samuel's wife had caught Mercy Eke and her husband together.
Giving an update, Nigerian blogger Stella Dimoko Korkus said she had a phone conversation with the reality star, who is currently in South Africa, to get her to respond to the allegations and she denied having anything to do with the footballer. Stating that she knows him, Mercy Eke cures whoever is behind the story. "Whoever is behind this pack of lies will never know peace since this person does not want to let me rest. If it is true I am guilty may I never know peace or anything good come to me", she reportedly said.
Read also: Asking Men For Money For Wig, Shoes, Bags, Is For Babies – Yetunde Bakare
"But if I am innocent, whoever is behind this is doomed and will never know peace… What is my business with him? I know him but have nothing romantic with him", she added. Crushing the footballer lower, Mercy Eke added, "He is a 'boy' to someone I know and I can never stoop that low. Please I don't f#ck small boys, I don't have anything to do with small boys. I really didn't want to address this but since you called me I have no choice but to respond to your questions. Thank you for reaching out", she reportedly added.
TRENDING VIDEO OF THE DAY: Oya Sit Down – DJ Cuppy And Others' Clap Backs At Trolls
Photos Credit: Getty
. "I Don't Do Small Boys", Mercy Eke Denies Crashing Footballer's Marriage Follow KOKO TV Nigeria | Nigeria News & Breaking Naija News – Nigeria News & Breaking Naija News | Nigeria Fashion & Style | Nigeria Beauty | Nigeria Entertainment | Nigeria Designers | Nigeria Weddings.