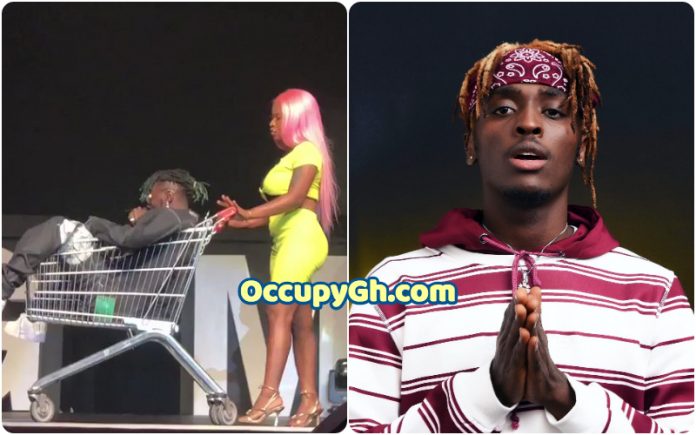 Definition Of Things Fall Apart – Kofi Mole Trends After Falling At The VGMA
Ghanaian rapper Kofi Mole fell at the day 1 of the 21st VGMA 2020 awards.
Kofi Mole took a swipe while performing on stage.
The #AposoGangster tripped while trying to circle a video vixen who was performing with him on stage. He quickly picks himself up and put up a great performance.
As expected, Twitter reacted. Check out some reactions from the mini-blogging space below or visit Lifestyle.ng for more stories.
Source: Lifestyle.ng
a