Fashion》15 Fashion Trends You'll Need To Look Out for in 2023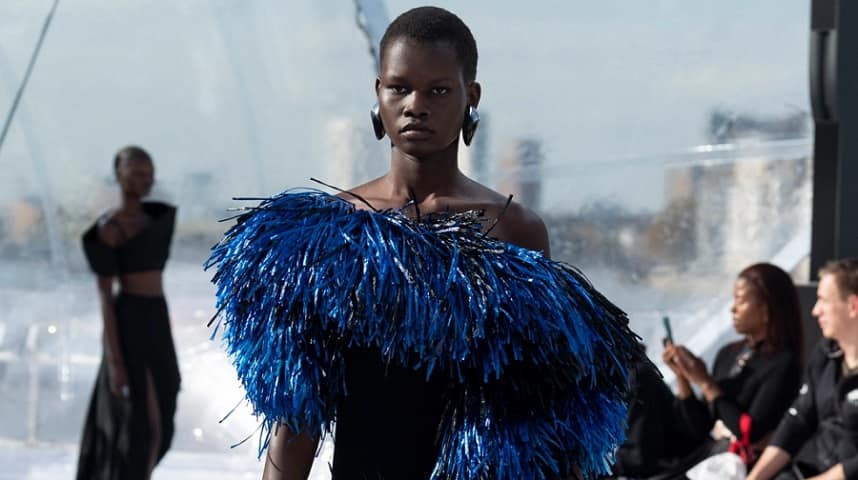 As people change over time, so do fashion trends! A new year brings with it a slew of new fashion trends to experiment with. The year 2023 is shaping up to be a big one for the fashion industry.
Trends exploded in 2022, with designers experimenting with new materials and techniques to create the most avant-garde clothing possible. From transparent jackets to holographic color blocking on dresses to 3D flowers.
As we move into the future, fashion will only become more innovative and creative. We will continue to see new trends emerge, and old ones come back in style. There's also the popular 20-year-rule concept that fashion trends re-emerge every 20 years.
So, what's coming down the fashion pipeline in 2023? Here are some of our predictions for the fashion trends that will be making headlines in 2023: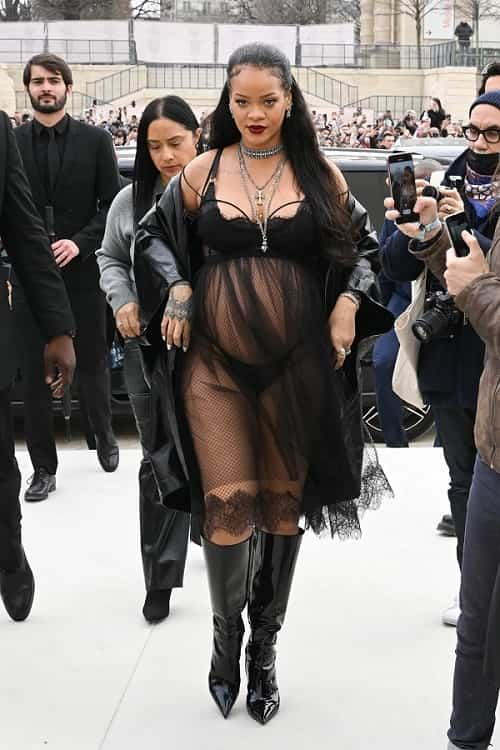 In 2023, one of the hottest trends will be transparent clothing or the naked dress, in other words. It's a daring style that allows you to show a little skin without revealing too much. 
There's no denying that sheer fabrics have been having a fashion moment. Sheer dresses, skirts, and even tops have been seen on the runways and red carpets in recent seasons. Daywear is getting in on the fun as well as evening wear.​​
One reason why sheer fabrics are so popular is that they're flattering on just about everyone. Sheer fabrics tend to be very lightweight, which means they won't add any extra bulk to your frame. And because they often have a bit of stretch to them, they'll hug your curves in all the right places.
3D floral designs are trending and for good reason. Flowers are refreshing and provide a sense of nature; however, 3D floral designs take it to a whole new cosmic level by transforming otherwise simple and boring clothing into streaks of exciting pieces. 
Kerry Washington, Christina Ricci, Camila Mendes, and Lily James are just a few of our favorite celebs who have been spotted wearing this vibrant fashion trend in 2022. More stunning 3D floral designs can be expected in the coming spring and summer of 2023. So just SEE out to see the come big next year.
Although wearable technology may be an ancient concept, it has recently gained widespread recognition, especially in 2022. We can anticipate that this trend will continue into 2023 with new advancements and sophisticated wearables that make life not only easier but also much more entertaining.
Wearables like smartwatches, fitness trackers, smart eyewear, smart jewelry, and smart clothing – which enable the color or texture of your clothing to change in response to the environment, are becoming more and more popular.
Another example is the Stealth Wear Collection which allows the wearer to avoid overhead thermal surveillance. There is certainly a lot of promise for wearable technology in the fashion sector come 2023.
One of the most prominent trends during 2022 Spring runways was unsurprisingly ruffles. Ruffles will never go out of style. This stunning fashion trend is expected to last till 2023.
Ruffle-styled clothing is incredibly easy to style and really comfy. From ruffle tops to dresses, and exquisite bridal gowns. Ruffles can be styled in all manners – asymmetric, vertical, horizontal, or even layered.
For many individuals right now, comfort comes first. Athleisure continues to have the most supporters because of this. Athleisure clothing will undoubtedly be popular in 2023, it can be said with certainty. Over the past several years, we have seen it gradually entering the mainstream; moving forward, it will only grow in popularity.
It's ideal for weekend wear or days when you don't want to put in too much effort. It's also excellent for exercise because it allows you to move and breathe freely. Sportwear is gradually being replaced by athleisure clothing, which is worn for both daily activities and workouts.
Slow and sustainable fashion
We are witnessing a shift away from fast fashion and toward an emphasis on quality over quantity. Consumers are becoming more conscious of the environmental effect of their clothing choices, and they're demanding more from the brands they patronize.
Handcrafted items are also seeing a revival. People value sustainable fashion or hand-crafted goods more than mass-produced ones since they are becoming harder to identify from one another.
Fashion has a way of coming full circle, and we anticipate a strong comeback for the '80s in 2023. We're seeing a resurgence of vintage fashion, and it's not just because people are nostalgic for the good old days. Vintage fashion is sustainable, and that's important to a lot of people these days.
There are a few ways to get your hands on this trend. You can buy clothes from thrift stores, or you can buy clothes that have been specifically made to look like they're from a different era.  The thing to keep in mind with vintage fashion is that it's all about finding the right balance. You don't want to look like you're wearing a costume, you want to find pieces that reflect your personal style.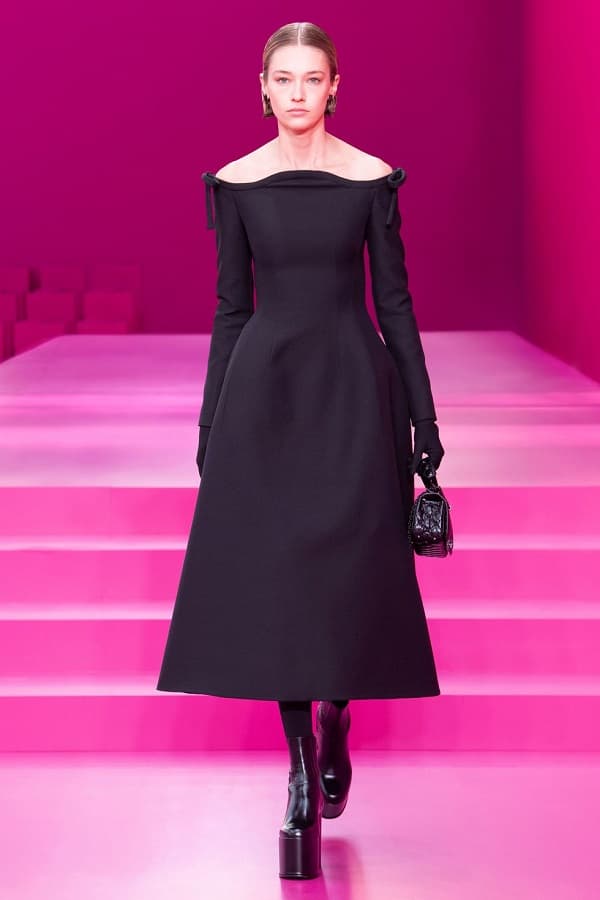 We love the mysterious, dark feel of gothic fashion! So does the fashion world. The elegant 90's trend resurfaced this year with exquisite and surprising twists, like the Valentino's all-black look from the Fall 2022 collection and the cyber goth corsets on the Chloé Fall 2022 runway.
Experiment with several tones of dark colors to create your own unique gothic style; remember, less is more. We expect some more twists in goth attitude come 2023.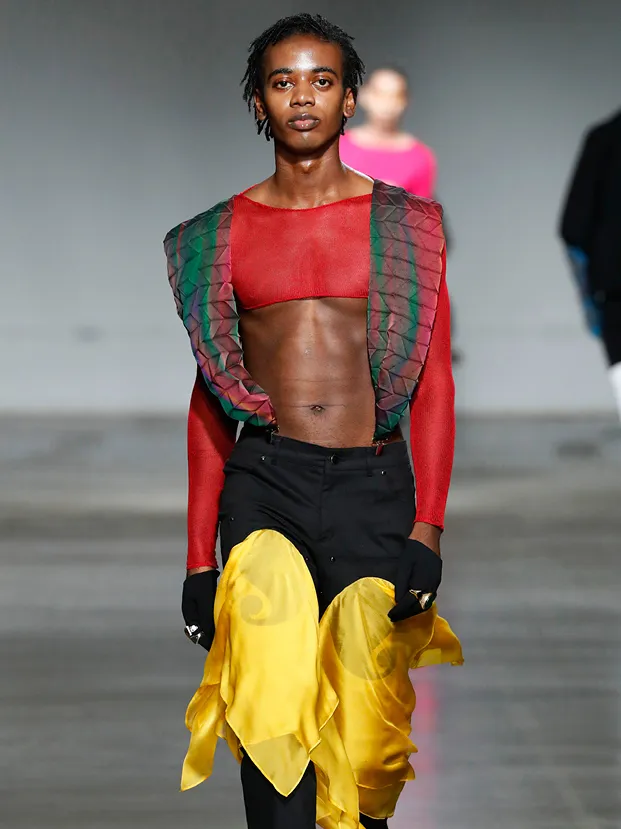 Fashion will always be a way for people to express themselves and their unique individuality. Gender-neutral and pride-inspired clothing is one of the fashion trends to SEE in 2023.
Over the past few years, this trend has been gradually gaining traction as more and more people embrace gender-neutral clothing and reject the old gender binary.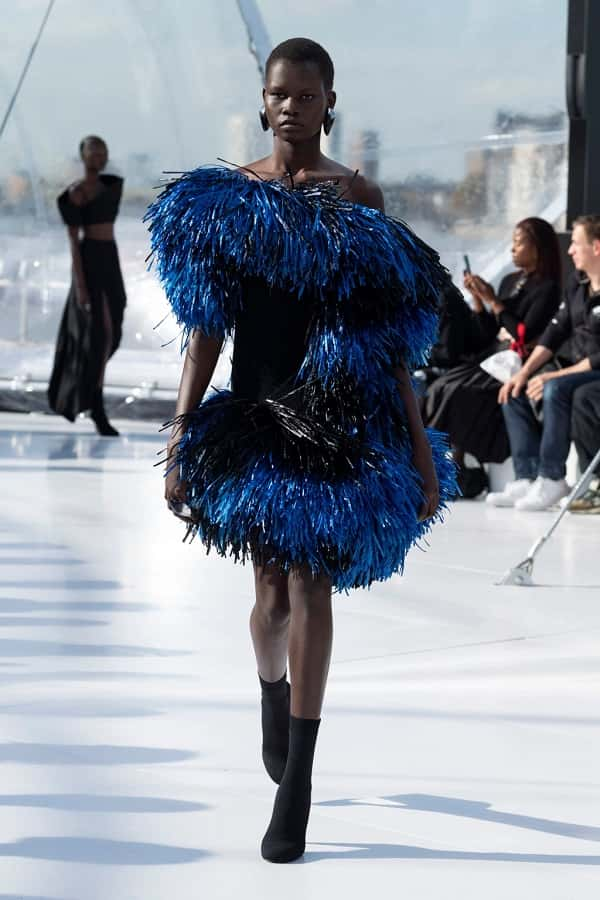 Tassels are a classic design trend that can lend sophistication and drama to any outfit. They're also fantastic as accessories. A tasseled scarf or pair of earrings can dress up any outfit. Little wonder we witnessed a fascinating trend in the fashion industry in 2022, with tasseled dresses on the runway and various designers including Proenza Schouler, Jonathan Simkhai, and Gabriela Hearst incorporating it into their latest pieces.
Tassels can give a dress the extra flair it requires; add some to the hem of a simple dress, and you've got an elegant, refined dress. Tassels draw more attention to a garment and enhance it.
Tassels will likely continue to remain popular until 2023 and appear in a variety of lovely fashion items.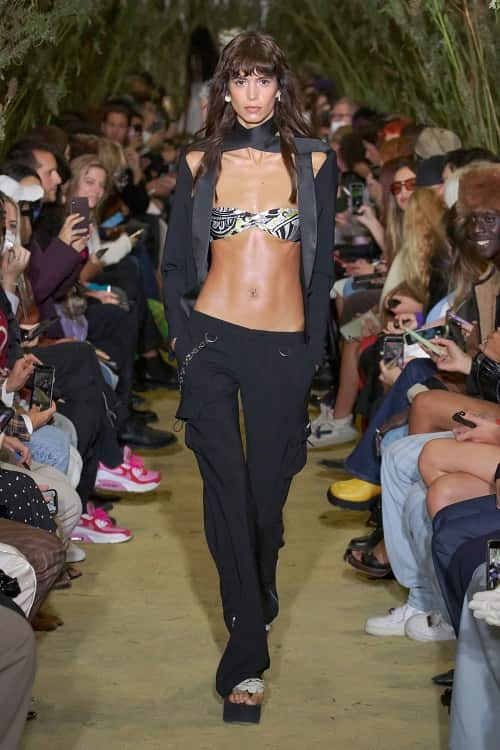 Low-rise pants are pants that sit low on the hips, usually at or below the navel. Remember the 2000 film Coyote Ugly, the ultimate 2000s movie that featured low-rise pants? Apparently, low-rise pants are a thing of the 2000s, but they have witnessed a significant comeback in popularity in 2022 and will most likely continue to be popular until 2023.
Low-rise pants look great with everything, from crop tops to button-downs.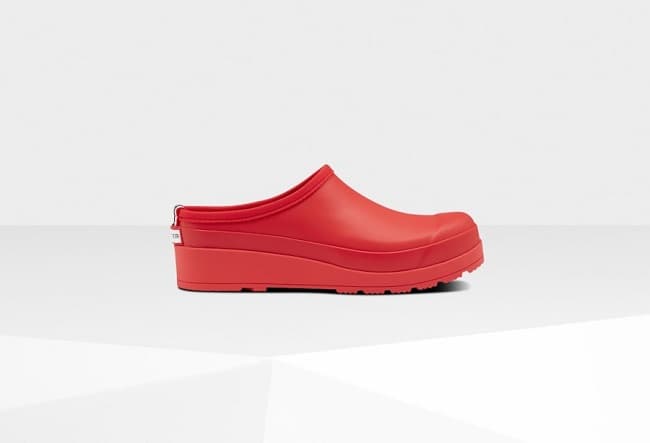 Clogs are a common fashion favorite among women since they are cozy, fashionable, and go with a range of various outfits. They are statement shoes that look well with both formal and casual attire.
This trend has been growing in popularity over the past few seasons, and it shows no signs of slowing down in 2023. You can find these shoes in a variety of styles, from flats to heels.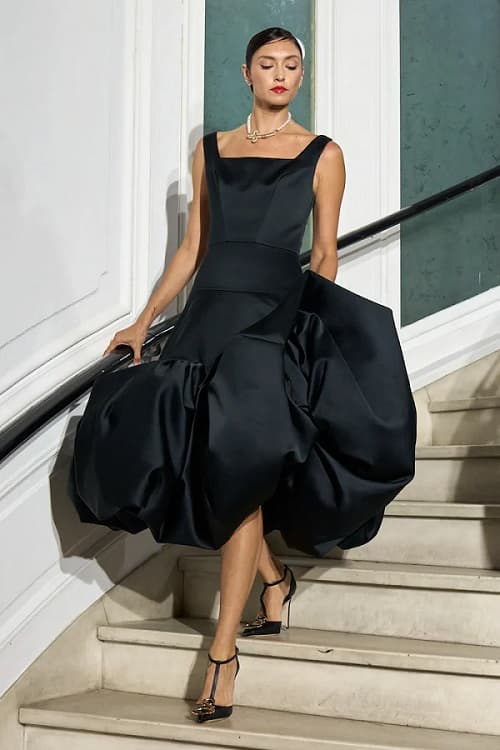 Bubble hems have been highly popular in 2022 and will continue to dominate in 2023. The statement design is a fun and flirtatious way to add some extra flare to your wardrobe and is ideal for adding a feminine touch to any outfit. As the new year approaches, stock up on clothing with bubble hems if you want to stay ahead of the fashion pack in 2023.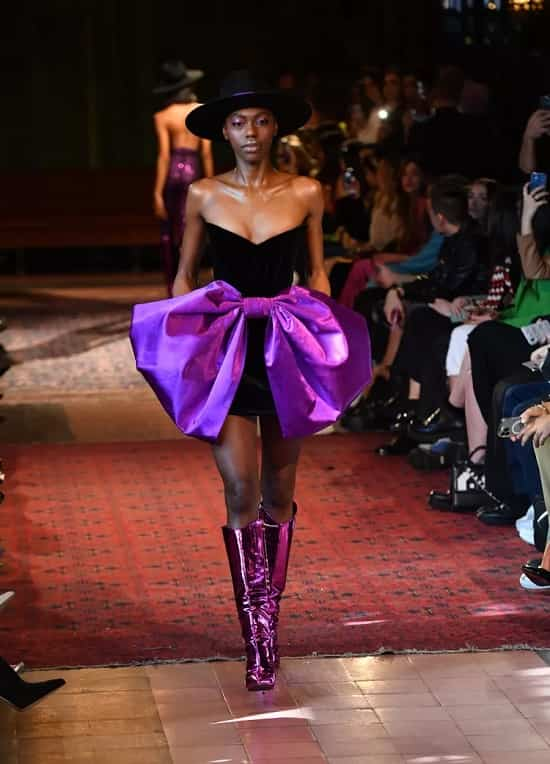 When it comes to fashion, bows are always a popular detail. Bows may be incorporated into your clothing in a variety of ways, as designers this year have shown. Bows add a touch of refinement to any outfit.
The bow-tie blouse is one very popular and current trend. This particular blouse has a bow tie at the neckline and a conventional collar. 
The bow-back dress is another style that is ideal for the summer. This type of dress has a low back and a big bow on the back. It is ideal for everyday wear or for wearing to summertime occasions.
The bow will undoubtedly give your outfit a touch of elegance however you choose to wear it. Don't overlook the bow if you're looking to revamp your wardrobe for the new year and stay en vogue.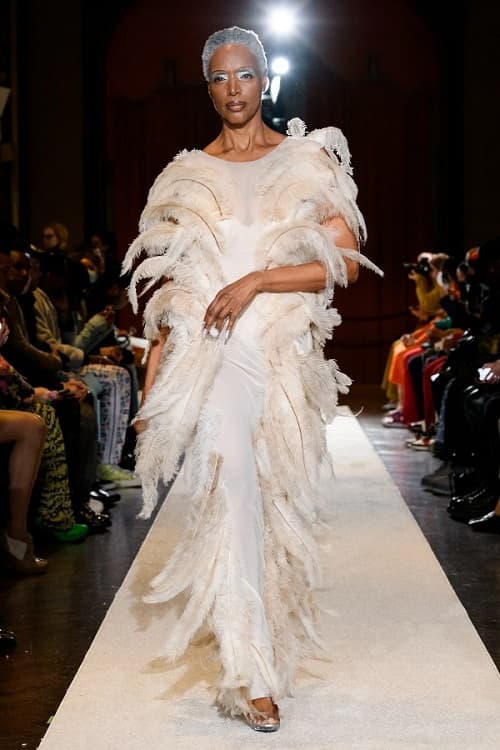 Feathers have been making the fashion rounds, and of course, for the good reason. They look great on absolutely everything! From feathered dresses to feathered jackets, tulle tiers, and even feather-embellished accessories. 
There is little doubt that this 2022 fashion trend will continue into 2023.