Fashion》How to Style Your New Clothes This Year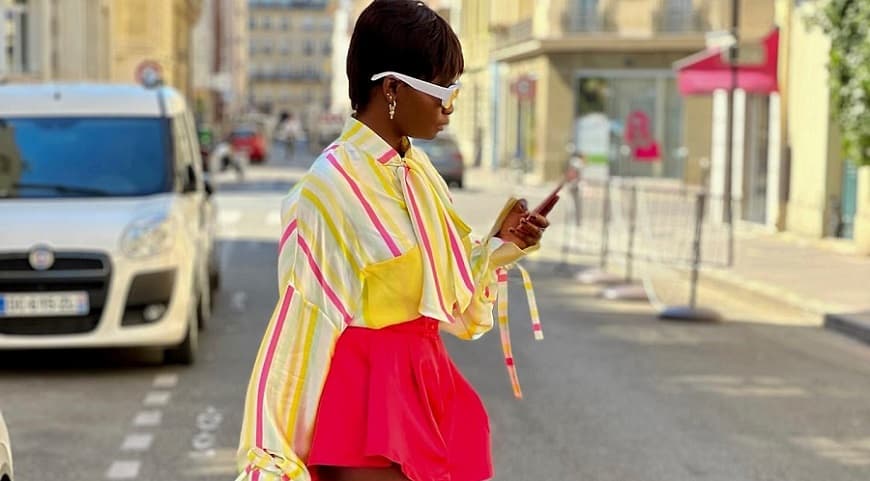 While winter is in full force for most of the country, spring is right around the corner, which means that many of us will soon start looking to enhance our wardrobes.
Getting new clothes is a guilty pleasure for many, and no matter if you like to keep it simple or you always sport the latest hot trends, highlighting your new clothes with the right style can make you look great and boost your confidence and self-esteem.
If you want to elevate your style this year and try something different, follow along for some quick tips on how to style those new outfits this year.
Pair Up Your Fashion Staples
Just as you have your favorite bras put aside for regular use and certain ones for special occasions, you likely have a go-to black dress, a perfect pair of jeans, or a blazer that you simply love. When you get home with your haul of new clothes, pair them with your favorites and see what "new" look you can make out of the combination.
You may want to also invest in a portable closet to house those mix-and-match staples. This can give you the opportunity to look great in a pinch, like those mornings you're running late for work.
Embrace Your Personal Style
Finding your personal style may require a bit of experimentation, but it's always worth it in the end. Don't be afraid to spend extra time in the dressing room to ensure that you find clothing that not only compliments your body shape but also fits the overall style you're going for.
It's All About Balance
Styling your outfits to create an overall aesthetic requires you to balance fashion proportions. As a general rule, you want clothing that fits your body shape, but if your style usually includes oversized clothes or unusual shapes, maintain a fitted look wherever you can. For example, pair your flared jeans with a tight crop top or couple your favorite comfy sweatshirt with straight-leg pants. Balance is key when it comes to putting together an outfit.
If you want to add more color to your ensembles, start with a single colorful top, leggings, or pants, and keep the rest more neutral. Don't be afraid to mix patterns and textures, either. Opposing patterns are popular these days and can make a bold fashion statement. Don't worry about perfectly matching your shoes with your purse and jacket. You should experiment with clothes to find a look that suits your unique sense of style.
Hats and belts are also a great way to achieve balance and are one of the easiest ways to make you look more cohesive. Play around with various sizes, styles, and colors; it never hurts to have a few options on hand so you can easily change things up.
Swap Some Items
Swapping out various pieces with friends is a great way to highlight your style. Implement a one-for-one buddy system, get rid of something you haven't worn in a while, and trade it for something "new to you" that a friend is willing to swap. It doesn't even have to be a permanent exchange, and of course, the more friends you trade with, the fresher you can keep your look.
Your style shows off who you are and helps make that all-important first impression. Embrace your style, but don't be afraid to try things outside your comfort zone. Putting together outfits might seem difficult at first, but with a little trial and error, you'll be styling your new clothes like a pro in no time.