Fashion》Naomi Campbell is the Coolest Mom As She Twins With Her Daughter in Purple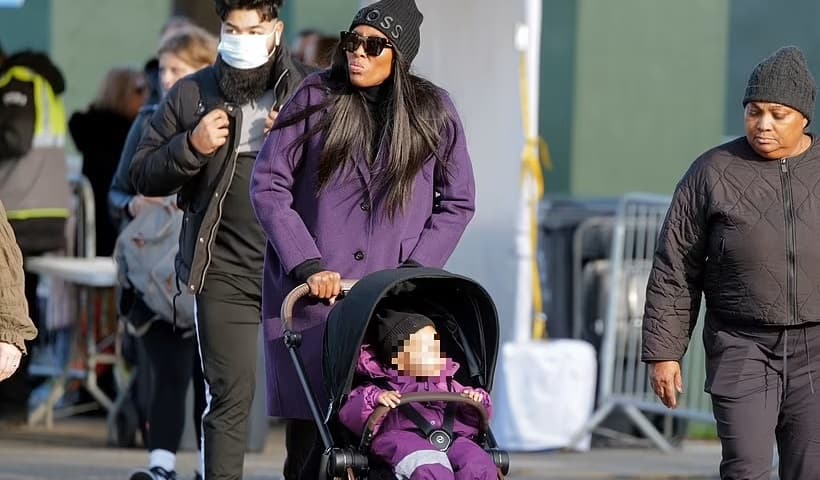 It wasn't a difficult puzzle to decipher that Naomi Campbell was bringing another supermodel to the world when she announced the birth of her child last year. 
The 52-year-old has been enjoying motherhood ever since then and this includes impeccably dressing up her adorable toddler whenever they step out. But yesterday, the supermodel was all about coordinating looks when she took her 18 months old baby girl for an outing at Hyde Park's Winder Wonderland in London.
Campbell and her daughter looked super cool in matching purple outfits, as she is seen holding the toddler in her arms. She was wearing a violet overcoat layered over a black t-shirt and skinny jeans, tucked into a pair of knee-length booties while dressing her daughter in a purple one-piece with white and black boots. The mother-daughter duo accessorized their looks with a matching beanie.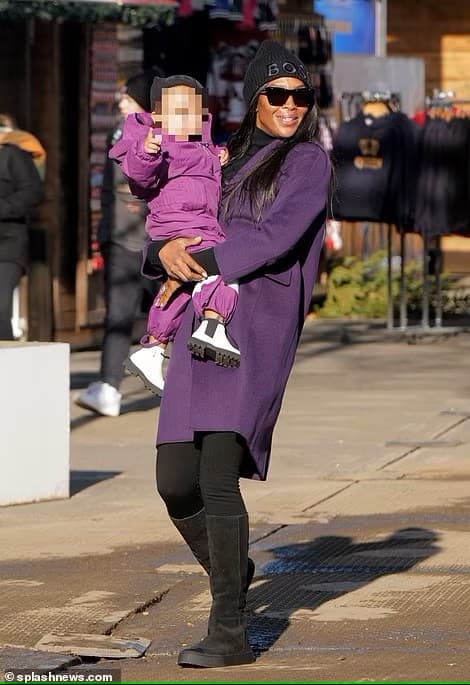 This comes four days after the runway veteran shared cool snapshots of herself and the daughter having a moment-daughter moment in a matching white dress during a short holiday in Maldives. "Mood: My Heartbeat & Maldive Daze 🧡💖," she captioned the post. 
In a recent interview with the French magazine Madame Figaro, the English supermodel gave fans a sweet update about her daughter and admitted that she's her everything. "My priority is my daughter now… Every night, I put her to sleep by singing her lullabies. I need to feel her breath on me," the mother-of-one said.
"My daughter is only one, but she is already a little person," she continued. "I can see her personality being formed: she is very decisive, full of joy, curious and dynamic. She's already walking and learning things at a surprising rate. I take her everywhere with me when I travel. Experiencing different places is very formative for a child. That's the way I grew up."