Fashion》Why Senegal is Fast Becoming The Fashion Hub of Africa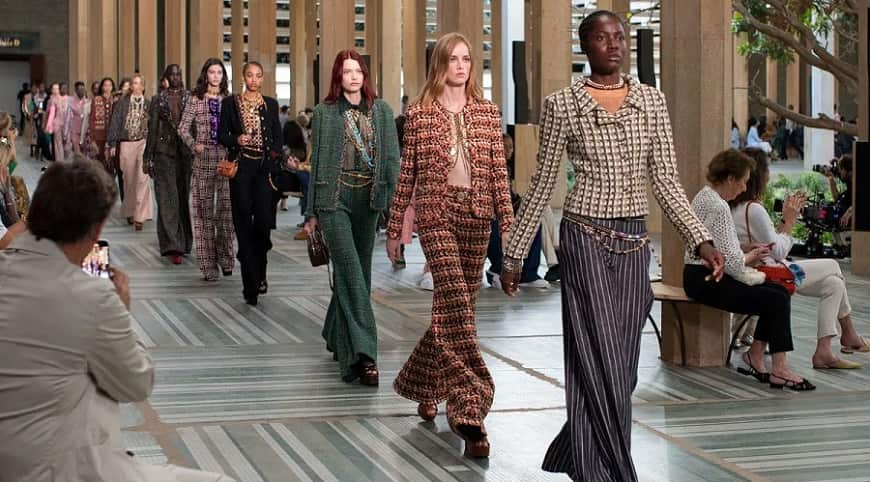 A little over a decade ago, the idea of Senegal as a fashion hub would have been laughed at. But today, the country is fast becoming the go-to destination for fashion in Africa.
The Senegalese fashion industry is growing at a rapid rate and is projected to hit the market volume of $64.75m in 2027. This is thanks to a number of factors, including the country's stable political environment, its booming economy, and its vibrant creative scene.
In recent years, the West African country has become home to a number of international fashion brands, and has long drawn worldwide brands due to its burgeoning fashion industry and thriving cultural scene, particularly in its capital city of Dakar. In reality, the country's major appeal as one of Africa's fastest-growing fashion hubs lies in the fact that traditional elements can still be seen in their contemporary designs.
Senegal is a country with a labyrinth of sewing and cutting facilities, and it hosts an annual fashion week that draws the attention of prominent African designers. Speaking from the evolution point of view, the hosting of Chanel's Métiers d'art 2023 collection last year December, a few days after the Dakar fashion week was held, was the first of it kind for Senegal and all of Africa.
Chanel's 3-day fashion event was one of its glitziest, largest, and most magnificent displays to date and this has put the West African country on the global radar for not just tremendous economic progress but as a major fashion destination in Africa.
Renowned for its couture craftsmanship in West Africa, Senegal is home to notable names in the fashion industry — such as Oumou SY, who is today a key figure in Senegal's apparel business, Adama Ndiaye, the founder of the venerable Dakar fashion week, and more.
With its 20 years of existence, Dakar Fashion Week, the major annual fashion event in the country is still Africa's longest-running fashion event, further establishing Senegal as a regional fashion destination. While countries such as South Africa and Nigeria are often idealized as the leading marketplaces, Senegal also has a renowned fashion industry and is fast becoming a fashion hub in Africa.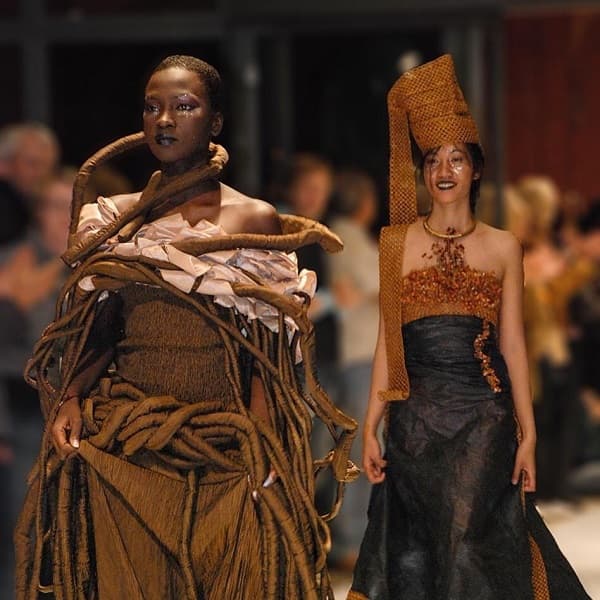 In addition to creating generations of wealthy, fashion-conscious consumers for international brands to court, Senegal's rich, indigenous fashion culture has provided those brands with a positive halo effect to bask in. Furthermore, international brands like Levi, Hugo Boss, and Tommy Hilfiger have already opened brick-and-mortar stores in Dakar's Sea Plaza mall to boost their retail presence.
The 6th of December 2022 saw the debut of Chanel's Métiers d'art 2023 collection in the capital of Senegal, making the first time the luxury French fashion brand has ever displayed its creative collections on the African continent. Chanel seized the opportunity to transform the former Palais de Justice's central atrium into a runway — the place renowned for its creative sensibility.
More than merely a fashion show, this runway event was a historic component of a three-day schedule that started on December 5 and had been in plans for a couple of years. In addition to students, fashion journalists, and others — mostly from Dakar and Senegal —Chanel also invited famous designers, artists, and cultural personalities.
Going beyond the runway show, it's the event as a whole that I took into account. We've been thinking about it for three years. I wanted it to happen gently, over several days of deep, respectful dialoguing.

Virginie Viard, Chanel's artistic director.
The Métiers d'art 2023 collection was motivated by the spirit of the '70s, as stated in the show notes. Tweed jackets with geometric accents, long, fitting coats with elaborate embroidery and glittering sequins, bohemian-style white lace dresses, flared tweed trousers, oversized, vibrant sweatshirts with flower themes, and platform shoes were all seen on the runway. There were also no missing of eye-catching accessories such as layered necklaces, chain belts, sequined clutches, a miniature version of the newest Chanel 22 It bag, and ombre classic flaps in red, yellow, and orange were a few of other notice-me accouterments.
It is admirable that the French atelier worked with local designers, dancers, and artisans because it has improved and preserved Senegal's traditional transmissions for future generations. Building a relationship that would provide the groundwork for a long-term engagement, paying tribute to the nation's artistic strength, and hoping to open exhibitions and help Senegalese organizations in 2023, further highlights Chanel's interest in the development of the country.
"By choosing Dakar, the House wishes to make the savoir-faire of its Métiers d'Art resonate with the artistic and cultural energy of the city," the brand said in a statement.
This is why Senegal is fast becoming the fashion hub of Africa
According to Vincent Martin, director of tax M&A at Deloitte's Luxembourg office, who recently penned a white paper describing Senegal as "ripe" for foreign investment in the post-pandemic era, "Senegal is and should remain an attractive jurisdiction…"
Senegal is a significant artistic hub on the global stage, particularly in all the areas that are relevant to lifestyle, including fashion, cinema, dance, literature, contemporary art, and music. For instance, however, there are more readily available textiles and fabrics in Dakar. Diversity is another thing, as evidenced by the variety of designs. Fashion-wise, it's a little more sophisticated. Native designers can also flourish in this setting because it is ideal for them.
Senegal has a very, extremely serious fashion, textile, needlework — hand embroidered — and savoir-faire culture. In Dakar, a runway show takes place almost every day and the majority of country's domestic fashion market operates independently of fashion weeks.
Chanel's Métiers d'art 2023 performance, was the product of conversations three years ago with "friends of the Maison," who had resided in Senegal and working on artistic endeavors in nation's capital while being actively engaged in the city's creative vivacity. Their observance of the artistic independence culture of Senegal further strengthened Chanel's resolve to facilitate the show.
In the 3-day event, the city experienced a sudden influx of fashion enthusiasts. Most of the country's elites were also present, including; the Foreign Minister Assata Tall Sall and the Minister of the Economy, Oulimata Sarr, the First Lady, MarèmeFaye Sall.
It was literally a sizable representation of the diplomatic community. American singer, Pharell Williams and supermodel Naomi Campbell, were without a doubt responsible for crystallizing the people's eyeballs at the event.
Other international figures at the event included NBA basketball player, Joakim Noah and Congolese writer Alain Mabanckou.
Additionally present were Senegalese artists like Nix and Obree Daman, who performed during the show opening show alongside dancers from the Ecole des Sables, under the direction of Dimitri Chamblas.
Generally, the economic impact of the activities spearheaded by Chanel with just three days of activities is rather impossible to quantify. The Minister of Culture and Heritage, Aliou Sow, highlighted the chartered flights and the hundreds of important guests to be received including their hotel and automobile logistics involved.
"It is a great chance for Senegal," he said in a statement. This is absolutely the case, as Senegal has, for lack of a better phrase, attained a great possibility of reaffirming and perhaps even surpassing their dynamic status as a desirable cultural hub on the radar of the global fashion industry.
But nonetheless, Virginie Viard's decision to present Chanel's 2023 Métiers d'art collection in Dakar, where names like Naomi Campbell, Pharrell, and Charlotte Casiraghi were under the same roof exemplifies the designer's idealistic principle of imagining and creating with others.
"Going to Dakar means engaging in a dialogue with the country that welcomes us," said the brand during the show announcement. "The honor bestowed upon us must go hand in hand with concrete actions in terms of creative dialogue, transmission of know-how and sustainable development."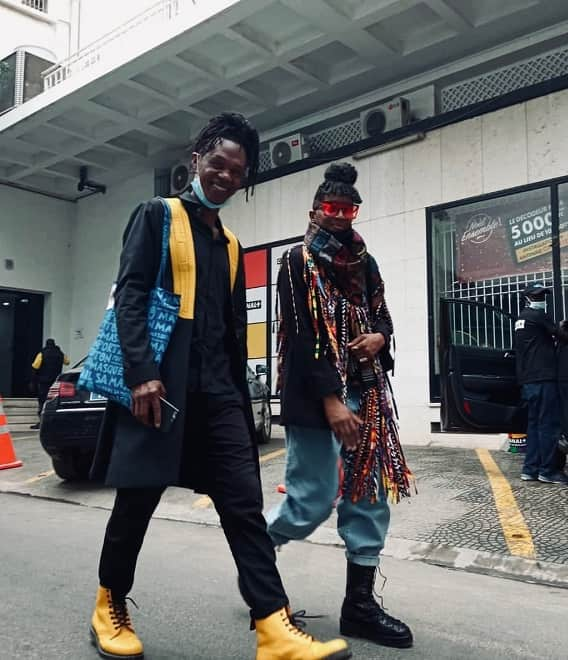 Chanel wants to establish a lasting relationship with Dakar — something that goes beyond the runway show. With the help of the Institut Fundamental d'Afrique Noire (IFAN), the house intends to organize discussions and creative exchanges with Senegalese luminaries in January 2023 as part of a public program showcasing the range and wealth of Senegal's embroidery and weaving arts.
Additionally, over the next few years, Chanel intends to generate a good lasting impact by co-developing and supporting many entrepreneurial initiatives with Senegalese organizations and specialists.
In fact, this is a venture worth looking forward to since it will help Senegal reinforce its reputation as a global fashion hub in Africa.