Fashion》Why You Should Stick to a Simpler, Shorter Beauty Routine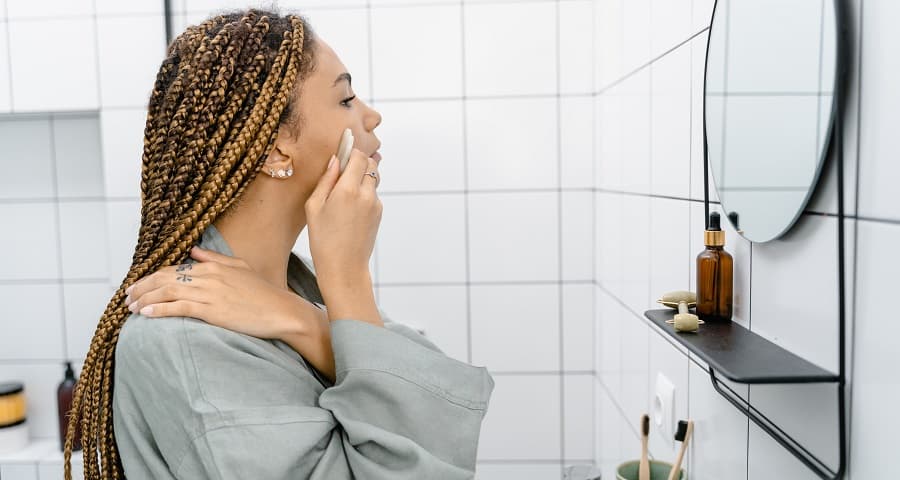 In pre-pandemic days, 11- and even 14-step beauty routines were all the rage, with celebrities like Elizabeth Chambers presenting the plethora of products that make up their routines—from cleansing oils to mists, facial oils to exfoliating powders and moisturizers. The truth is that not everyone can benefit from exposing their skin to so many products. People with sensitive skin, those that receive laser treatments like Fractora or Fraxel, and those with acne, for instance, may benefit from a shorter, more targeted approach.
Skin Can Be Over-Treated
Long skincare routines can result in skin being overwashed, over-exfoliated, and over-toned. Overdoing the cleansing and exfoliation phases can remove the skin's essential lipids and hamper skin barrier function, exposing skin to bacteria. The result can include breakouts, redness, and increased susceptibility to the harmful effects of UVA and UVB rays. Aim to gently cleanse your skin twice a day to remove any pollutants and irritants that may be lying on its surface.
If your skin feels dry and excessively tight the next day, and you have been using a facial wash gel, replace the latter with a gentle cleansing oil or balm, which you can remove with a warm, clean facial towel. 
Ingredients Can Interact and Cause Irritation
By sticking to a simpler skincare routine, you can avoid the dangerous interaction that can occur when specific ingredients combine. For instance, it is not advised to use two products with the same actives or to combine retinoids/retinol with alpha hydroxy acid, benzoyl peroxide, Vitamin C, or salicylic acid. Targeting skin concerns (for instance, wrinkles) with one active ingredient (such as retinol) is better than blending various ingredients without doing prior research.
Currently, there is a wide selection of bespoke skincare brands made in small batches by beauty experts who are keen to connect in a more direct, simple way with customers. If you choose private-label skincare, make sure to read the ingredients list. Take advantage of social media connections to contact product manufacturers and ask them about ideal ingredient blends if you have more than one skin concern.
Long Skincare Routines Can Be Expensive
Imagine having to have a continuous supply of cleansers, toners, exfoliants, mists, masks, serums, creams, and oils. As is the case with wardrobes, sometimes, it is better to own a small top-quality selection of items, instead of a plethora of products that miss their mark.
To work out what products you can skip repurchasing when they run out, ask yourself what difference each is really making to your skin. For instance, if you are already using a quality balm to remove makeup and give your pores a deep clean, do you really need a specific eyelid gel to clean your eyelids and eyelashes? If you have a cream containing quality oils like marula, do you need a separate marula oil product as well? 
Shorter, simpler beauty routines are ideal in an age in which sustainability and simplicity are once again being prized. Using too many products daily can irritate the skin and subject it to bacteria and other irritants. Aim to cleanse, tone, and moisturize your skin daily with quality products and add one or two specific products that target your skin concerns. Observe how your skin reacts and try to notice if your complexion looks more radiant and feels calmer and more hydrated than in the past.