Fashion Update》Great Things To Do With Your Wedding Photos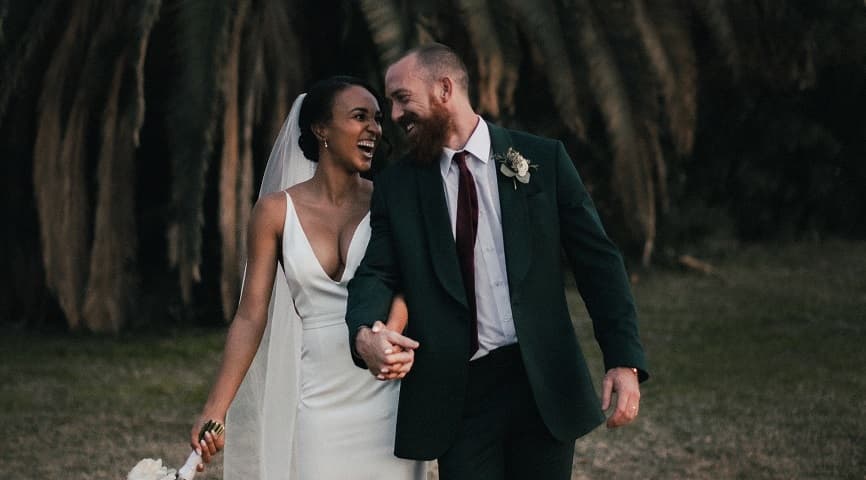 Photographers are among the most important wedding day vendors. The photos they take will be cherished for a lifetime! Once you've shut down the lights, turned off the music, and packed up your wedding outfit, what do you do with the photos? Here are some great ideas for things to do with your wedding photos.
Create a wedding album
Making a wedding album is a great way to cherish the memories of your wedding day. The great thing about putting together a wedding book is creating a chronological event booklet. It's easy to lay out the timeline of the day—the getting-ready photos, the ceremony, the cocktail hour, and the reception.
Family photos and detail shots of your décor also have their place to shine in the album. You might not print out and hang up a picture of the gorgeous floral arch you organized behind the cake table. Putting that photo in a wedding album is much more realistic.
Creating a wedding album allows you to incorporate mixed media elements. Put those extra bits of lace and tulle from your outfit to good use as decoration in your wedding book. If you pressed flowers or have any other small, flat items, placing them into your wedding album is a great way to ensure they don't get lost in time.
Print some photos
Printing out your wedding photos to hang on the wall might be the most obvious thing to do, but that doesn't make it any less special! Choose a few of your favorite photos and create a framed wall collage. You can include as many or as few as you'd like, but odd numbers tend to work best when creating an organic layout.
If you'd like something simple, consider a photo of you, a photo of your partner, and your favorite photo of you together. For a more complex photo wall, include photos of your close family and wedding party.
While framing photos is a great option, you can also print your wedding photos on other materials, like canvas. If you don't know about canvas printing, it consists of printing photos onto a canvas to give them a painting-like effect.
Give them as gifts
Framed, high-quality photos from your wedding day make a great gift for parents or grandparents. You could choose a photo of you and your spouse or a family photo from the big day.
No matter what you choose, the recipient will love the gift! Individuals from the older generation especially love framed photos of their loved ones. Picking out a photo just for them will mean the world to them!
If your wedding is coming up, check out these wedding day photo ideas for inspirational poses and shots to take on the big day. We hope these great ideas for things to do with your wedding photos sparked some creativity!