Fashion Update》Moringa Oil: The New Miracle Oil For Healthy Skin and Hair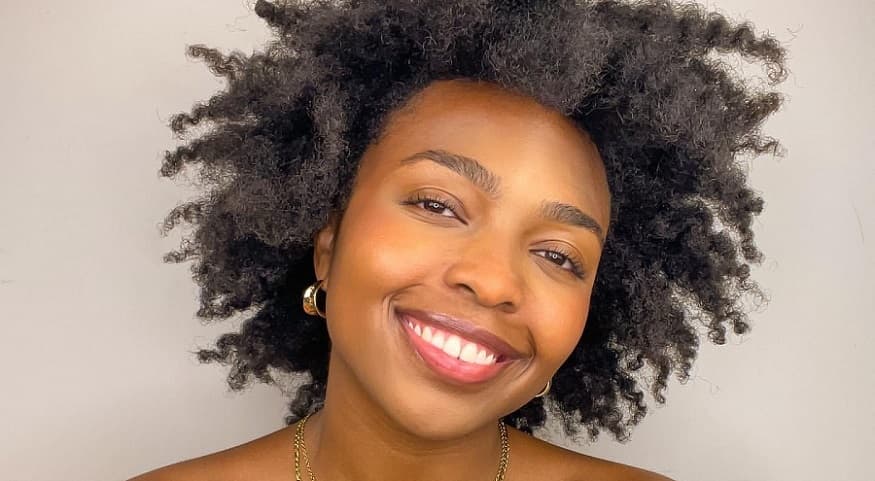 Oils are not only high in moisture, but they also possess additional properties that help in maintaining the health of the skin, hair, and nails without the interference of harsh chemicals. One such essential is Moringa Oil, which is regarded as the holy grail of skincare elements and has been used for centuries as a topical cosmetic ingredient as well as a remedy for an array of medical conditions.
Moringa Oil is typically found alongside other oils in beauty products, and its advantages are nothing to be belittled. This all-natural source of outstanding skincare products is acclaimed as a general wonder oil. Ahead, we will give you more facts on all you need to know about this essential oil.
What is Moringa Oil?
Moringa oil, also known as ben oil or behen oil, is derived from the seeds of the Moringa Oleifera tree. It is rich in beneficial compounds such as vitamins A, C, and E, antioxidants, and fatty acids making it a popular ingredient in skincare and hair care products.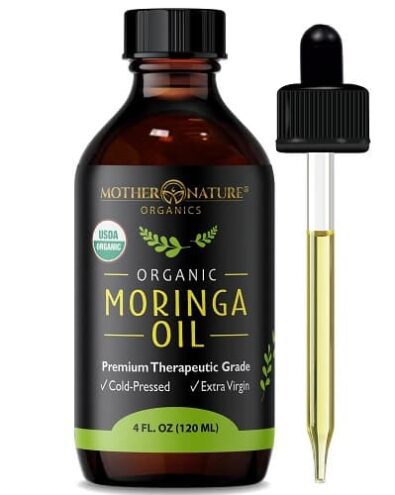 Moringa oil, which is indigenous to India, is becoming more and more popular among beauty brands due to all of its advantages, such as healthy aging, moisture balance, and accelerated wound healing.
Moringa oil is produced now for a variety of commercial and domestic purposes. The moringa tree's seeds, roots, bark, flowers, and leaves are just a few of the many elements that can be utilized for industrial, medical, or dietary purposes. It is therefore frequently referred to as "the miracle tree" for this reason.
The nutritional components included in moringa seeds include monounsaturated fats, protein, sterols, and tocopherols. They also have a high oil content. Certain industrial procedures, such as solvent extraction and cold pressing, are used to make moringa oil.
Benefits of Moringa Oil
Numerous bioactive substances in Moringa Oil have anti-inflammatory and antioxidant effects when applied topically and consumed. Because of this, moringa oil may be helpful for a variety of skin and hair conditions. The oil is rich in antioxidants and omega fatty acids, which have a number of advantages including:
Helps strengthens the skin barrier
It is also rich in antioxidants, which can help to protect the skin. 70% of the monounsaturated fatty acids in moringa oil are oleic acids. Moringa oil is excellent for assisting the skin's defense against UV rays and other environmental factors. Since moringa oil contains seven times as much vitamin C as oranges do, it can also help lighten dark spots.
Helps slow signs of aging
The powerful antioxidant capabilities of moringa oil are a result of its high vitamin E concentration. Antioxidants aid in slowing down the aging process by scavenging free radicals that might otherwise harm your skin cells. According to a 2014 study, using a cream containing Moringa leaf extract on the skin improved skin revitalization2 and backed up anti-aging skin effects.
Helps to balance moisture levels in the hair and scalp
Moringa oil can help keep your strands moisturized without weighing them down, similar to almond and argan oils. Additionally, because it resembles the oil that our skin naturally generates, it may also assist in regulating sebum production on the scalp. For increased shine and hydration, you can massage the oil into your scalp or run your fingers through your hair from root to tip.
Helps with inflammation and wounded skin
Moringa Oil is believed to have anti-inflammatory properties, which can help to soothe irritated skin and reduce the appearance of redness and puffiness. It aids in reducing inflammation and healing skin damage because of the omega fatty acids and antioxidants present in this oil. The vitamins E, A, and C contents in moringa oil can speed the recovery of cuts, burns, and tissue damage. As per a study, Moringa extract-infused nanofibers promoted faster wound healing than those without.
Helps control eczema and psoriasis flare-ups
Moringa oil contains antibacterial properties, thus it is a suitable option for people who suffer from eczema and other annoying skin conditions. The emollient properties of moringa oil make it a wonderful choice for healing inflammatory skin areas because it softens the skin by filling in micro-cracks.
Serves as Hair Moisturizer
Moringa oil is a great conditioner for hair, it can help to nourish and strengthen hair, reduce breakage, and promote healthy hair growth.
Who should use Moringa Oil?
Moringa oil is favorable for the majority of skin types. There are so many various applications for this oil since it aids with a wide range of cosmetic issues, from wrinkles to cuticles. But as usual, applying to a test area is recommended before using any new products or ingredients on a larger portion of your body to prevent an adverse reaction.
Side Effects of Moringa Oil
There seemingly isn't enough scientific evidence to confirm all of its potential adverse effects. Clinical investigations have not been carried out to substantiate these claims, despite the fact that several professionals appreciate the oil's miraculous abilities. Like with any new product, medical professionals advise patients to conduct a spot test behind the ear, keep it on for 24 hours, and discontinue using it right once if any adverse reactions occur.
How to Use Moringa Oil
Moringa oil is versatile and can be used in combination with other components, as a hair treatment, and as a moisturizer. Moringa oil can be applied both morning and night, although it is most effective when applied as the last step of your evening regimen or right before applying sunscreen in the morning.
As hair oil, after rinsing, apply moringa oil to provide gloss and moisture to parched strands without weighing them down.

You can use moringa oil directly to lock in moisture on the skin, or you can find it in a ton of creams and lotions. Simply warm it between your palms and press it against damp skin to relieve it. Or, for more antioxidants, mix a few drops with your preferred moisturizer.
Use some moringa oil to massage into your nailbeds as a hand therapy to moisten them and lessen flaking.
In conclusion, moringa oil is a natural all-purpose component that can be used on one's entire body. It works well on both dry and oily skin, and it may even aid with inflammatory skin disorders. Overall though, this is one oil everyone needs to have.