Fashion Update》Rita Dominic's White Wedding In England: Everything You Need To Know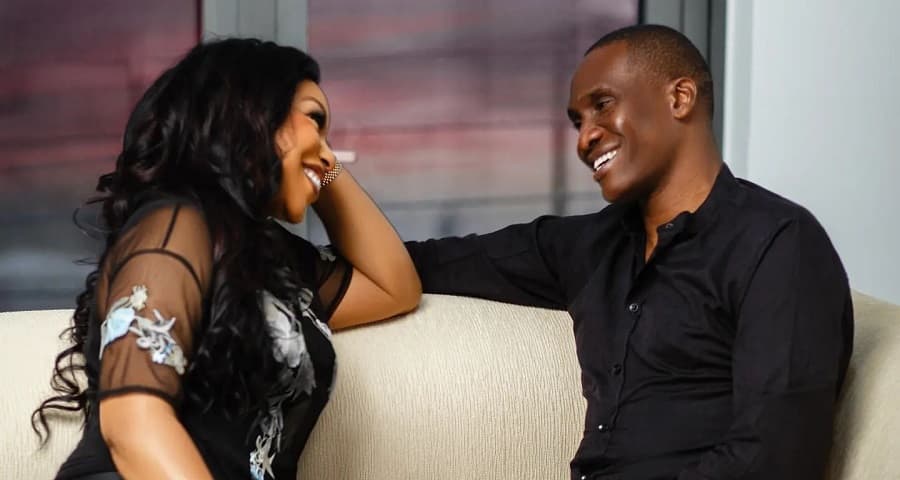 A major Nollywood white wedding is coming.
Rita Dominic and her husband Fidelis Anosike have been secretly planning their white wedding and this weekend (November 26), all eyes will be on the actress who will say "I do" to the Daily Times Nigeria publisher, at a romantic venue in North Yorkshire, England. It has been reported that Dominic's bestie Michelle Dede will be her Chief Maid of Honour, while names like Kate Henshaw, Vicky Sogunro, and Dr. Olivia Waturuocha have a spot in the bridal train.
However, what the bride is going to wear still remains puzzling to us here at Fashion Police NG but going by her style choices over the years, Dominic is a woman who gravitates towards a minimalistic aesthetic with sleek details. She's also conventional but timeless — in this case, we are seeing the actress stomping onto the aisle in a classic and effortless confection with a few unexpected twists.
We are also seeing the 47-year-old beauty knocking our socks off in a glamorous and vintage-inspired bridal look or a sleek off-the-shoulder wedding gown that is romantic and modern at the same time. Less is more has always been a reliable element when it comes to Dominic's dress code and we can't wait wait to see her walking her aisle this Saturday.
On April 19, 2022, Rita Dominic and Fidelis Anosike had their traditional wedding ceremony that was surrounded by friends and family. Taking place in the bride's hometown in Anambra State of the Eastern part of Nigeria, the ceremony was the talk of the town — or let's say Instagram-worthy, with the bride seizing all the attention in a custom curve-showcasing traditional attire with coral beads and other gorgeous traditional pieces created by a Lagos-based designer, TUBO.
Congratulations Rita, and we can't wait!