Ghana Should Prepare For Possible Earthquake Strike – Ahulu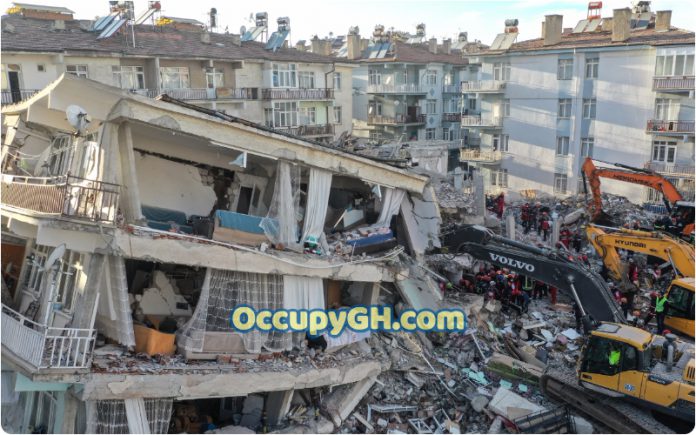 Dr Sylvanus Tetteh Ahulu has urged the Government of Ghana to prepare the nation for a possible earthquake strike.
Dr. Sylvanus Tetteh Ahulu is an Associate of MaxConsolidated Lawyers and Architects and also former Head of Seismology & Earthquake Engineering Division at the Ghana Geological Survey Authority
Ahulu noted that there's a possible expectation of another destructive earthquake in Ghana.
"There is still an alarming expectation of another destructive earthquake following this one in the very foreseeable future. This brings to bear the need for the country to position itself in addressing such an eventuality. It is not worthwhile for anybody to be taken by surprise."
He further cautioned how buildings are pulled up in the nation with many taking no account of measures in the situation of an earthquake.
"It is really worrying that these structures are right in the Centre of a well-known seismic zone. This, therefore, makes those buildings vulnerable to the disastrous seismic effect."
"Such buildings and many others all need to be subjected to the current code and standards of buildings as enshrined in the Ghana Building Code which was recently launched by the Ghana Standards Authority. This is in line with its current building code and standards and adherence to its recommendations will protect lives and keep Ghanaians safe."
Source: Lifestyle.ng