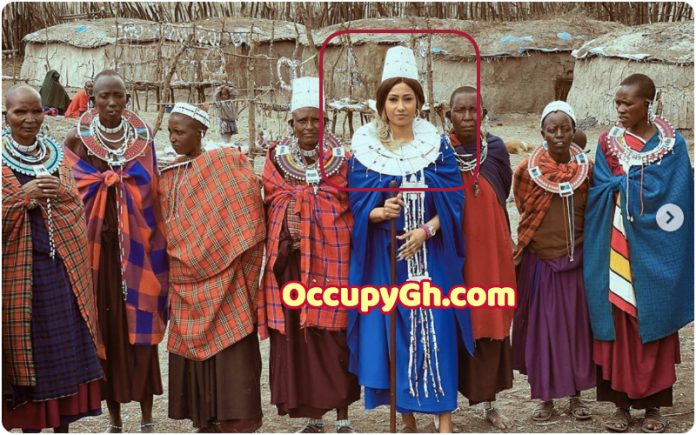 Hajia4Real Has Been Crowned Queen | PHOTOS
Ghanaian popular socialite, Hajia4Real, real name Mona Montrage has been crowned queen in a village in Tanzania.
Sharing the news, Hajia4Real took to her official Instagram page to write:
"Been crowned the princess of the Masai village 👑🇹🇿. Lovely and amazing people😘😘. Call me Malkia Wa Kimasaai."
The village Hajia4Real was crowned Princess in is located on the border of Northern Tanzania, and Southern Kenya crowned Hajia a queen and gave her a new title; Malkia Wa Kimasaai, which means Queen of Masaai.
Photos sighted online sees Hajia4Real adorned with royal shuka traditional robe and slippers.
According to the details gathered by Lifestyle.ng, Hajia visited the country as a tourist and was later presented to the kinsmen as a queen.
Check out the photos below or visit Lifestyle.ng for more stories.
Source: Lifestyle.ng
a