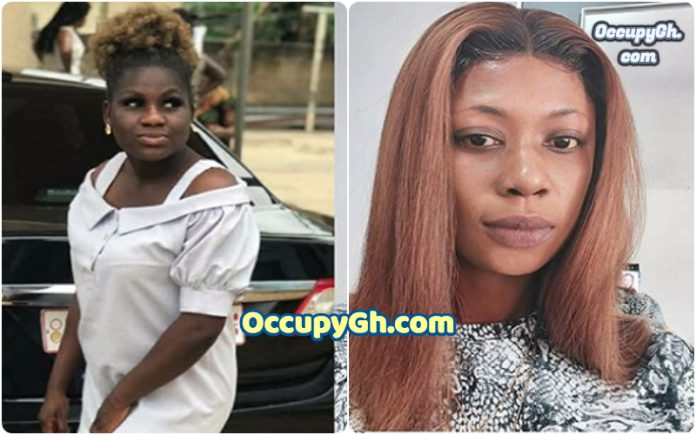 Henewaa Drops Suicide Note After Selly Galley 'Curses' Her For Online Assault
Henewaa Piesie has regretted coming after Selly Galley, calling her ugly and a barren after he posted a no-makeup photo on her official Instagram page.
Henewaa Piesie has taken to her Instagram account to plead Selly Galley to forgive her. She is also hoping that Selly will overturn the curse she placed on her after she assaulted her on social media.
"Pls God forgive me ……@sellygalleygh to forgive me to🙌🙌
To err is human 👋", Henewaa Piesie noted on Instagram.
Her post being an inscribed message reads:
"De world is dark for me… I can't live anymore…"
Check out Henewaa's post below or visit Lifestyle.ng for more stories.
Well, Selly Galley should find a place in her heart to forgive the young lady.
Source: Lifestyle.ng
a