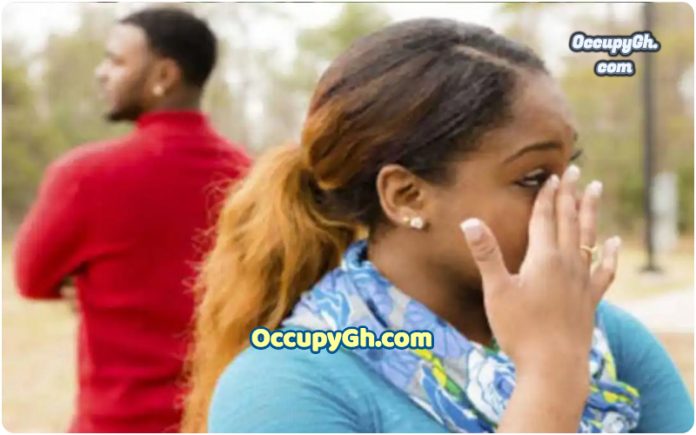 I Left My Husband & Brother Home, Came Back Early To Find The Shock Of My Life – Lady Cries Out
A young lady has described an absurd story of how his husband cheated on him with his own brother.
In a lengthy submission privy to Lifestyle.ng, the young lady (name withheld) has cried out for help after finding herself in a dicey situation with her brother-in-law, her husband, and her marriage.
Check out her submission below:
"Good evening sisters, I'm in utter shock as I send this message. I recently found out the most absurd thing ever. I've been married to my husband for 3 years and I'm 7months pregnant. He is a businessman and I'm a nurse. My brother-in-law lives with us because he schools in Accra while their parents stay in Kumasi.
Last week, I wasn't feeling too well so I decided to come home early around 4 pm to get some rest. When I entered the living room I could hear loud music from my brother-in-law's room. I decided to go and tell him to lower the volume as it was evening.
Sisters, I received the shocker of my life. My husband was having sekz with his own younger brother. I screamed "Jesus Christ!"
Immediately my legs became weak. I was shattered, I just couldn't believe my eyes. When my husband saw me he quickly got up and started begging for forgiveness. After a further confrontation, I found out that they used to be sekzually involved when they were really young and their parents took them to a pastor for "deliverance." They stopped afterward but it seems it has started again.
His parents have come to plead with me to forgive their son and not tell anybody about it. I respect his parents a lot but I can't just understand why a man will sleep with his own brother.
How is this possible sisters? I have been restless since then. Should I leave this marriage? What about our unborn child?"
We welcome your views in the comment section below or visit Lifestyle.ng for more stories.
Source: Lifestyle.ng
a