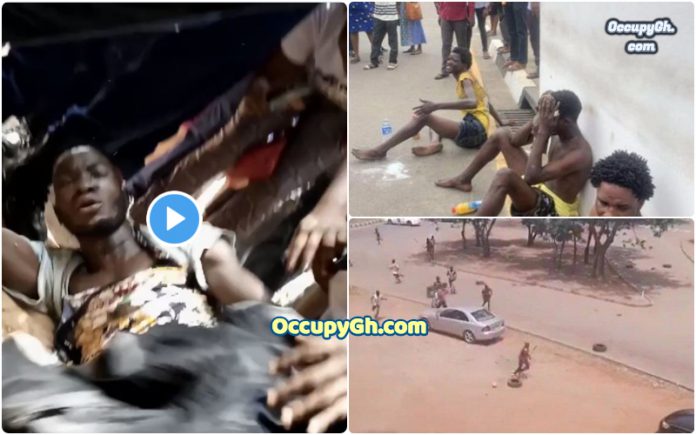 I Was Paid $4 To Attack #EndSARS Protesters – Thugs Confesses | VIDEO
A thug among others caught disrupting a group of #EndSARS protesters in Berger Abuja has confessed to have been paid $4 (1500 Naira) to execute the attack.
One of the thugs confessed after they were nabbed by the youths protesting. After a series of questioning, the thugs confessed to accepting a sum of 1500 naira each to disrupt the peaceful protest whose goal is to challenge police brutality and harassment in the country.
The hoodlums that attacked protesters destroyed a number of car windshields and caused chaos amidst the protesters.
Omoyele Sowore however revealed the mastermind behind the attack as one chairman of Jabi Motor Park, acting with operatives of President Muhammadu Buhari regime contracted them to attack peaceful protesters.
a