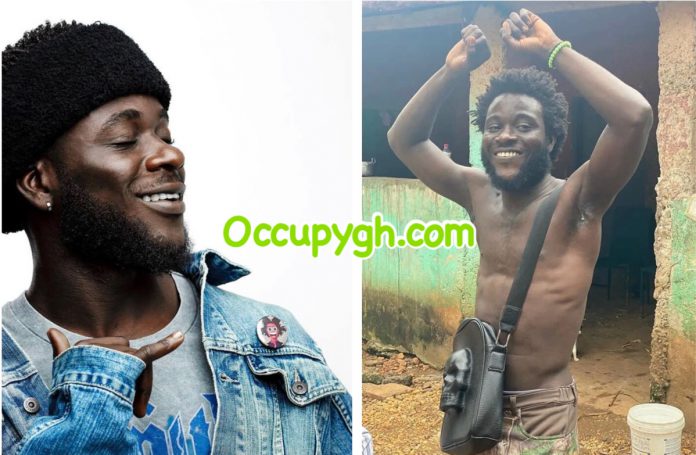 Ghanaian Rapper, B4Bonah has broken silence on matters relating to recent pictures of him that appeared on the internet. 
The Tema-based rapper was recently seen in photos where he was topless with unkempt hair and bushy armpit, which got many people thinking that there was something wrong with him, leading to others concluding that he was on drugs.
In an interview with the media, he revealed that he took those pictures after he had returned from the farm in his hometown. 
He also added that it would've been very inappropriate for him to dress 'sharply' at his hometown, just because he had returned from the city. 
WATCH FULL INTERVIEW BELOW: 
SOURCE: Lifestyle.ng
a