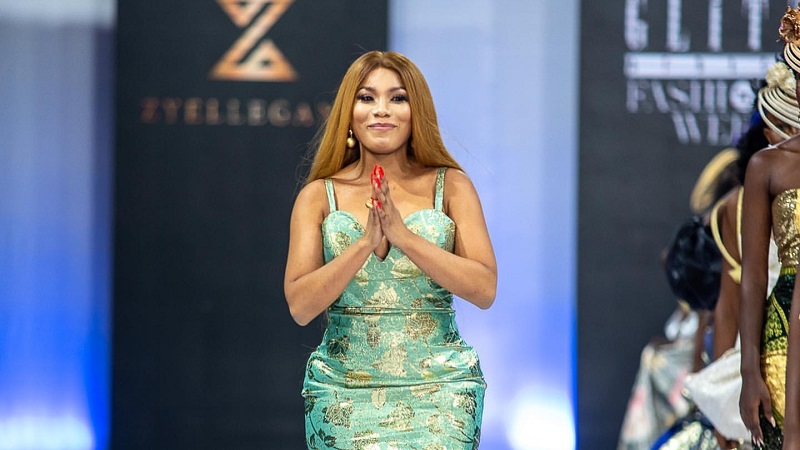 Since when she shot to fame in 2010 after several movie appearances and then going on to launch her own bridal styling brand 'The Zyellegant' four months ago, Actress Zynnell Zuh has come a long way. You might say she's just an actress with a good dress sense but the 30-year-old beauty knows more than a thing about fashion and her career in the industry has just begun.
In fact, throughout the year and during the lockdown when everyone was busy watching Netflix and TikTok videos, Zynnell was busy building her fashion brand. In July, she surprised her fans with the launch of her wedding styling and ready-to-wear brand accompanied by chic bridal photoshoots to showcase a striking range of wedding gowns and bridal accessories that exude timeless elegance.
But you might be mistaken if you thought the Ghanaian actress was done. She just made her fashion week debut last weekend during the 2020 Glitz Africa Fashion Week in Accra. Zynnell did not only walked the runway, she presented a collection of high fashion designs and dresses. Models were sent down the runway in beautiful luxe gowns and sophisticated headpieces. The looks gave off an air of elegance as if to say, "wear me to a movie festival, please." As pretty as the looks were, however, it was equally important to note the models wearing them. The leggy and dark skin models paraded the collection and also made sure it received all the attention it requires.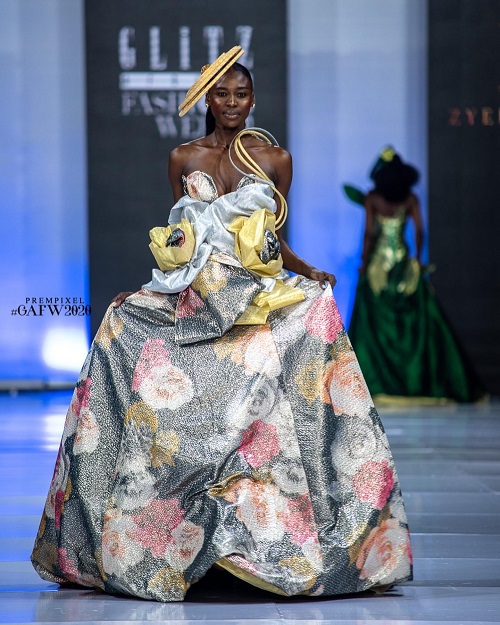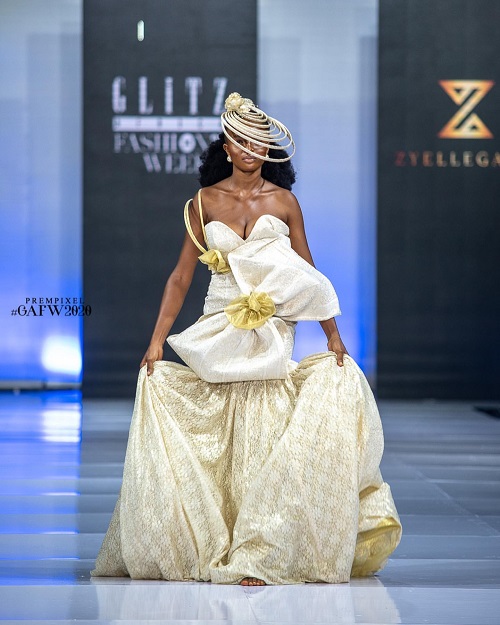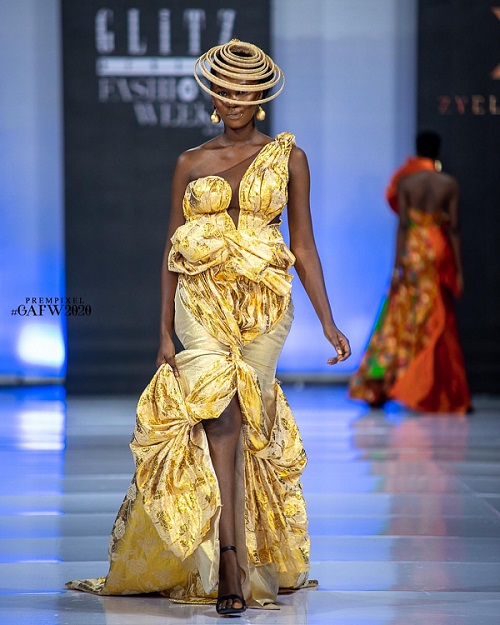 As the presentation drew to an end, the actress came out from behind the models to throw a kiss to the crowd, looking pretty in a clingy sleeveless dress and her long, shoulder cascading hairstyle. If the photos and videos are anything to go by, it was an unforgettable moment for the actress-turned-fashion-designer.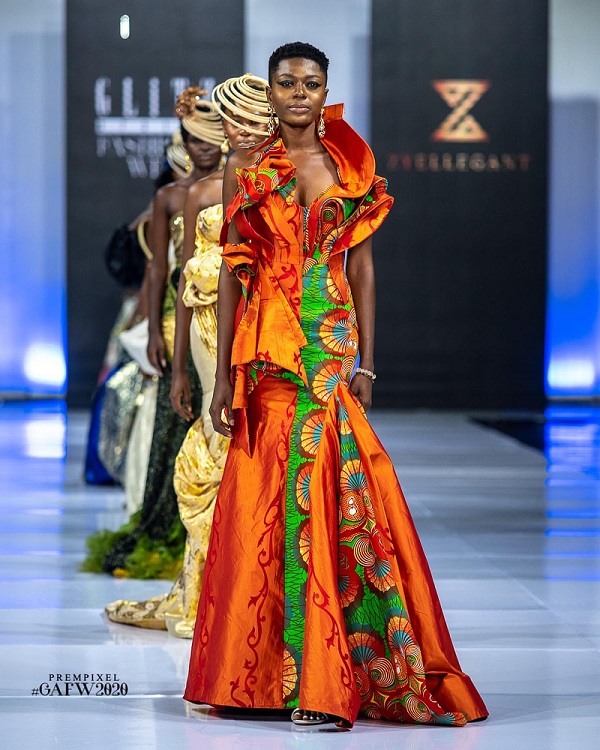 "To God be the glory! We made our official runway debut last weekend at the #glitzafricafashionweek," she shared on the official Instagram brand's page along with a video. "Our high fashion sensual haute couture gowns were beautifully showcased on the runway! It was just electrifying #zyellegant cc @zyellegantstyling @zyellegantrtw."
a