Jackie Appiah Is Reportedly Pregnant For Liberian President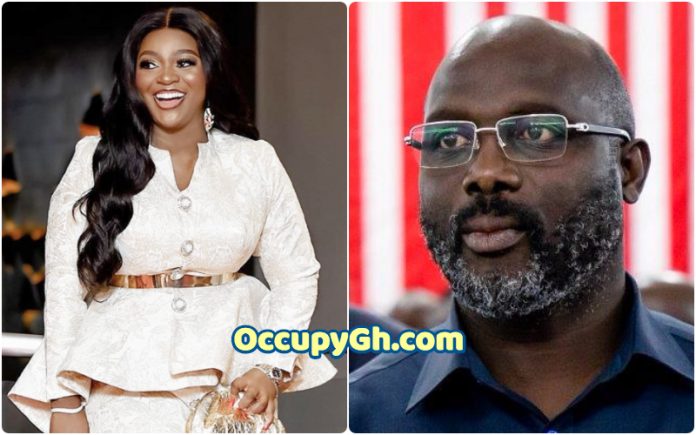 Jackie Appiah Is Said To Be Pregnant For Liberian President
Ghanaian actress Jackie Appiah is reportedly pregnant for Liberian President George Weah, according to reports sighted by Lifestyle.ng on Instagram.
This story is developing following Jackie Appiah's new look on the photo-sharing app.
An Instagram blogger, Aba The Great suggests that a beautiful and classy actress is allegedly pregnant for George Oppong Weah, the incumbent Liberian President.
. with a shot of Jackie Appiah reads:
"Liberian First Lady Jackie Appiah is so pregnant"
George Manneh Oppong Weah is a Liberian politician and former professional footballer currently serving as the 25th President of Liberia, in office since 2020.
The truth of the matter is, these are just allegations and we don't know how truthful it is to the core. Also, as they say, there is a little truth about ever rumor.
As it stands, Jackie Appiah is yet to react to these allegations.
Be rest assured that Lifestyle.ng will follow this story keenly for more gist.
Check out a screenshot of Aba The Great's post below or visit Lifestyle.ng for more stories.
Source: Lifestyle.ng