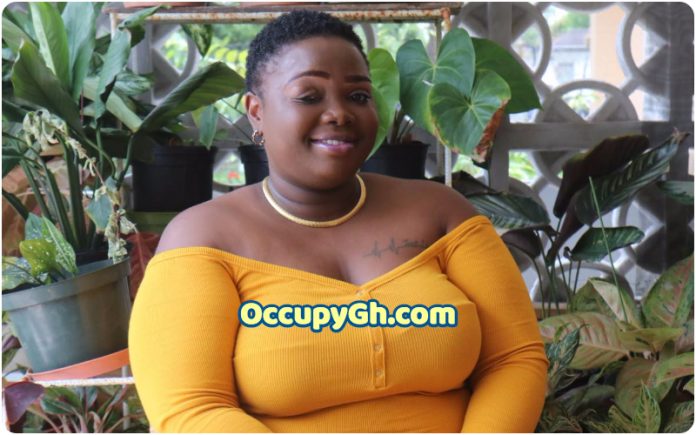 Jamaican Lady Wakes Up From Coma With British Accent
A Jamaican businesswoman Deana-Ray Clayton has lost his native accent and now speaks with a British accent after he woke up from a coma.
Deana-Ray Clayton who lives in Montego Bay, woke up from a coma after two days only to find herself speaking with a British accent after she survived a horrific car crash.
The car crash is said to have caused her brain damage which left her with the Brummie accent despite her never visiting the UK.
Her doctors said what she had was a foreign accent syndrome; a speech disorder where a patient has an accent that is foreign to their native tongue.
Her brain damage affected her language and motor skills that at times she can't understand her language, Patois. She was also left left-handed and can now use both hands; an ambidexter, unlike before.
The 33-year-old vlogger got involved in the car accident with her friends when they were coming back from a party in Negril. The crash happened when the driver's side of the car took impact. The accident claimed one of her friend's life while the surviving two made it out with serious injuries. Deana-Ray was also left blind in her right eye and has difficulty with physical movements and memory loss.
The vlogger narrated her story on her YouTube channel, British Bionic Babe, where she talks to people about her trauma and her life after the horrific accident she encountered. She however keeps an optimistic look as always and says that everyone now loves her new Brummie accent, something she has grown used to.
She went on to say; "The doctors have offered me speech therapy so I can learn to speak Patois again but I want to keep my accent because my family and friends have told me it suits my personality. Some people sai I sound like I'm from Birmingham and some say I sound like a well-spoken Jamaican, but no one has said anything negative. Once I feel up to it I would like to get work doing voice-overs as everyone loves my accent."
Check out the video below or visit Lifestyle.ng for more videos & Kindly Subscribe to our Youtube Channel to see more viral, educative & exclusive videos. 
Subscribe to YouTube Channel For More Videos
a