Kylie Jenner Has Welcomed Her Second Child — A Baby Boy, Maybe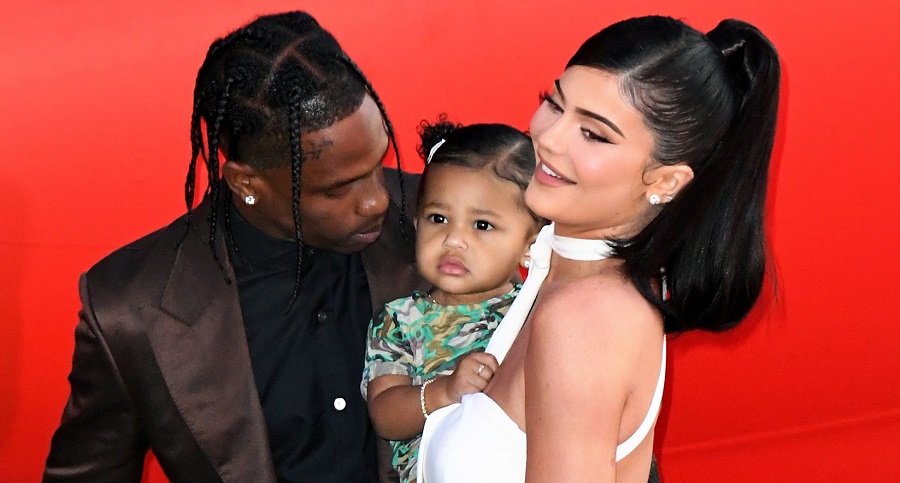 Kylie Jenner now has two children with Travis Scott and congratulations to the pair.
The reality star and Kylie's Cosmetics boss have announced the arrival of her newborn. As per the Instagram post shared by Jenner on Sunday night, she gave birth to the baby on the second of Febraury but she left no clue of the newborn's name or the gender. Jenner however captioned . with blue heart emoji, possibly suggesting a male child. That's because, according to UMKC Women's Center, "pink and blue have remained the two dominant colors that people use to show the sex of their babies" — with pink associated with girls while blue is for boys.
"💙 2/2/22," Jenner wrote alongside a black-and-white snapshot of her 4-years-old daughter, Stormi, holding her new baby sibling's hand.
In September last year, the 24-year-old Kardashian-Jenner youngest sibling confirmed her pregnancy after weeks of speculations by fans on social media. In an emotional video (now deleted) that was shared on Instagram, the reality star was captured in a moment where she discovered she was pregnant. She could be seen in the clip revealing her positive pregnancy test while rushing to share the exciting news with the beaming Scott who then went down on his knees to kiss her burgeoning belly. 
Momager Kriss Jenner and the little Stormi Webster — her first child, were also there to jubilate.
However, the newborn is a new addition to the Kylie Jenner and Travis Scott's family which of course, comes as no big surprise as per the reality star's interview with PEOPLE that hinted her penchant for motherhood. 
"Really feel like this is always what I was meant to do." Jenner told PEOPLE about expanding her family someday. "I do want to have more—when, is the question," she added. "Like, I want seven girls and then maybe I'll consider having a boy."