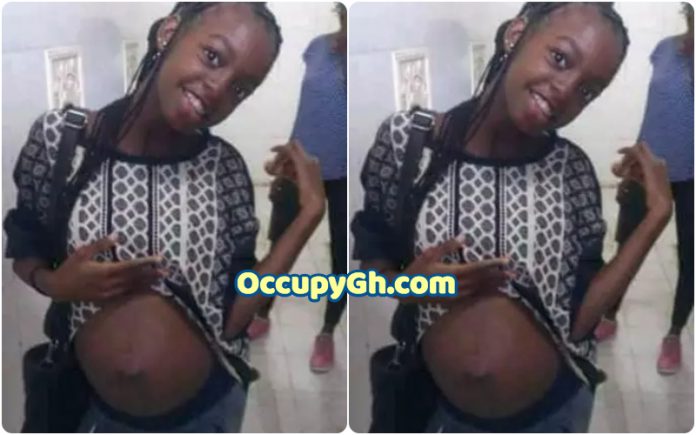 Pregnant 11-Year-Old Girl Becomes Youngest Mother In Nigeria, Reveals How She Got Pregnant
A young girl, 11 years of age, has become the young girl in the world to have given birth to a baby and she is a Nigerian.
According to the details gathered by Lifestyle.ng, the girl is from the northern part of Nigeria, the tribe that is widely regarded as Hausas.
A netizen on Facebook Hrh Alhaji Yousouf Gcfr shared the story of this 11-year-old girl, with the caption:
"But northerners de marry too early… now this 1 is not married yet she is pregnant, which is legitimate (marriage or fornication)
11-year-old Biafran (Delta) girl about to be the youngest mother in Nigeria.
Check out a screenshot of . below or visit Lifestyle.ng for more stories.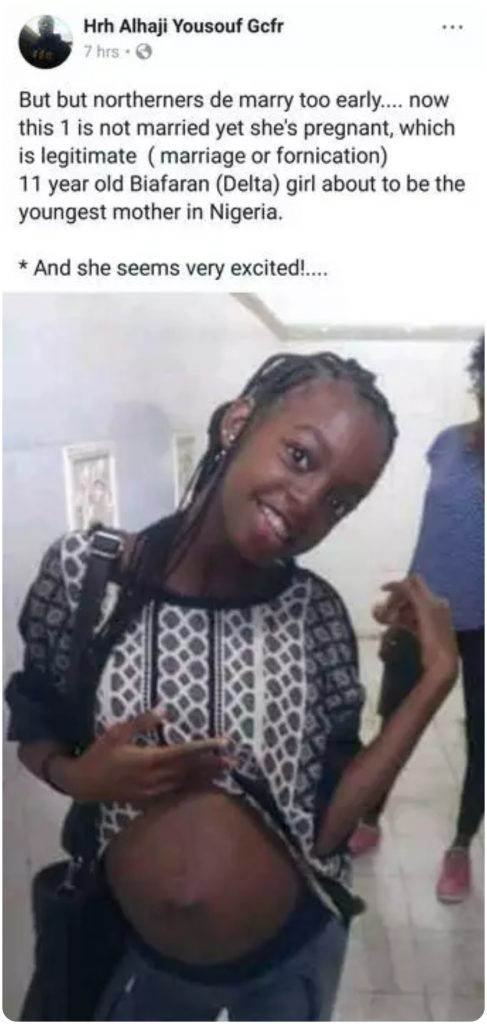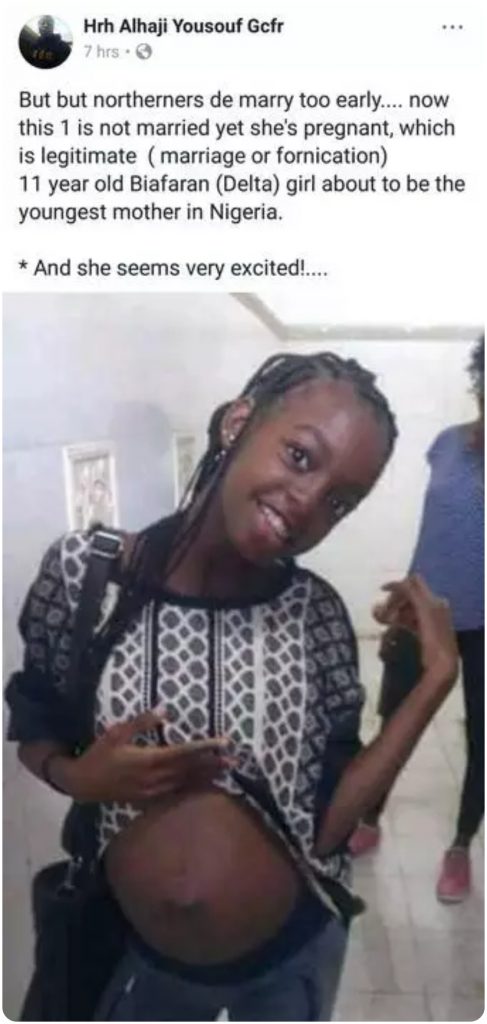 Source: Lifestyle.ng
a