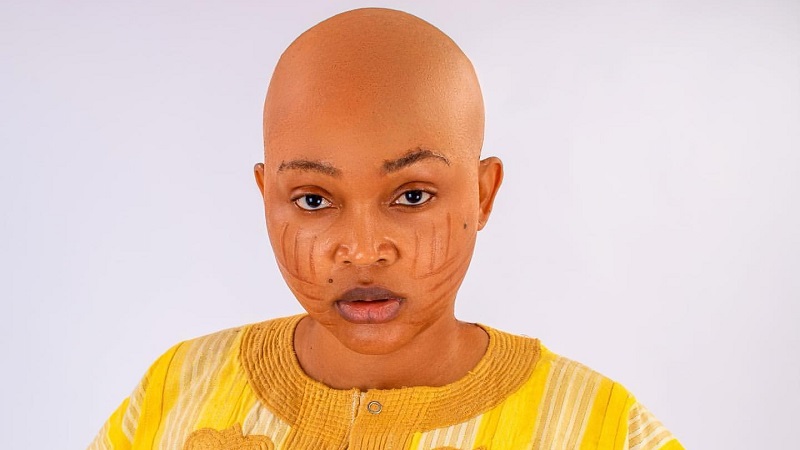 Celebrities are no strangers when it comes to a radical hair transformation. Be it for the music video, movie role, or their usual day-to-day beauty transformation, people in the entertainment industry can go to great lengths for a role — even if it means shaving off their hair or losing most, if not all of their hair.
Just yesterday, Nollywood actress, Mercy Aigbe shocked her fans when she shared new pictures of herself completely shaving off her hair for her upcoming movie: J.B.O (Jaguda.Baba.Ole). The actress looked different in her bald hair and heavily bearded look as she wore the traditional dashiki attire.
"Happy Halloween 😄😁. Watch out for my new movie J.B.O ( Jaguda.Baba.Ole) …. @magdiva_films production fully powered by @adekazproductions 🎬." the 42-year-old captioned the image. "I can't want for y'all to see this highly entertaining, block buster, action filled movie J.B.O wahala for who no watch this movie! It's madht."
She also shared a picture where she's clad in a black combat dress and carrying military-grade armories. "J.B.O is coming!!!!!!" Mercy wrote alongside the picture.
In another photo, Mercy can be seen without her beards, showing off a good view of the false tribal marks on her cheeks.
Having stared in countless Nigerian movies, this isn't the first time the Nollywood star has gone all out for a movie role. And although there's no hint on when the movie is dropping exactly, from the pictures alone, it sure looks like a blockbuster. We can't wait!
a