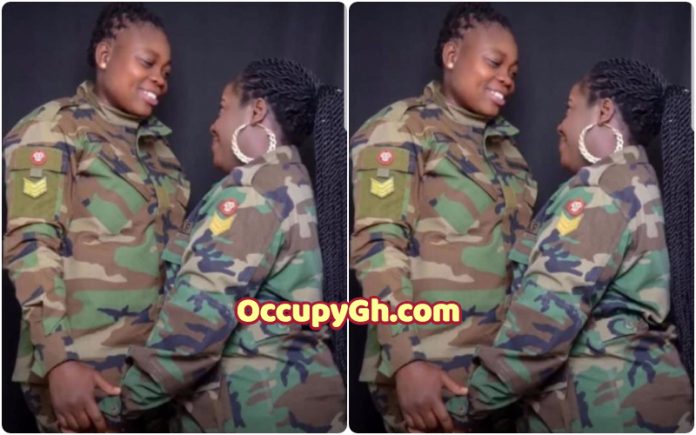 Military Women Who Got Married Recently Allegedly Caught Chopping Themselves In A Bathroom
Their marriage was the talk of the country after it surfaced that a military woman has married a civilian woman in a private wedding ceremony.
Well, a new viral video involving the Ghanaian women who got married in a private ceremony has popped up on social media.
According to details gathered by Lifestyle.ng, the two women were seen doing their own thing in the shower and seems unperturbed as they record it.
It is unclear how the video got into the media space. In the video, the two ladies seem to be having a very nice day in the shower.
Subscribe to YouTube Channel For More Videos   
Because of our underage readers, Lifestyle.ng content policy does not allow us to publish the content of the video here  Nevertheless, you can join our TELEGRAM GROUP for it.
Source: Lifestyle.ng
a