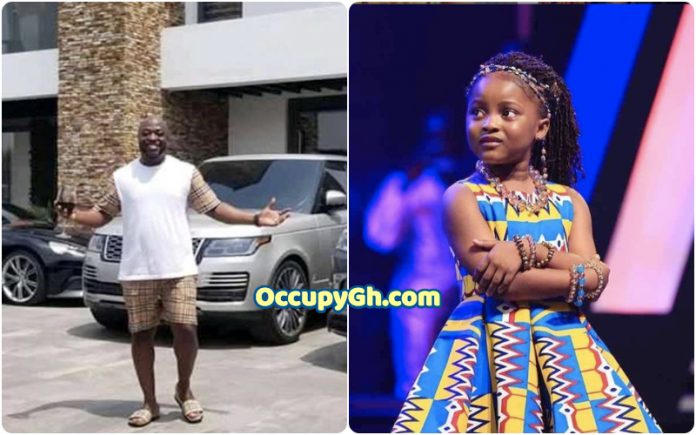 Millionaire Kofi Abban Reportedly Exposed By Nakeeyat For Making Empty Scholarship Promise To Her
A report going viral on social media alleged that Nakeeyat, the winner of TV3's Talented Kids has exposed Kofi Abban for not fulfilling his promise of giving the 8-year-old a lifetime scholarship.
According to the reports sighted by Lifestyle.ng, Nakeeyat was on the Delay's show when she made the revelation.
Nakeeyat allegedly revealed to Delay that Kofi Abban played her when he made the promise -for popularity purposes.
The oil and Gas entrepreneur promised to take care of the young talent after making it known how astonished he was at the kid's gift.
Although Nakeeyat took home a 10,000-cedi cash prize, a 15,000-cedi educational fund, an all-expenses-paid trip to the UK, as well as souvenirs from sponsors, she expressed disappointment in Kofi Abban not meeting his claims.
She echoed that she is now convinced Kofi Abban had gone back on his word after several visits to his office with her parents.
Nakeeyat is currently on a scholarship at the Royals School located at Adenta in Accra and she revealed that her scholarship runs till her Tertiary level education.
She made an appearance on GN Radio UK and Hot Digital Radio in London after she was nominated for Poetry-Spoken Word Discovery of the year at the Comedy and Poetry Awards held in 2020.
a