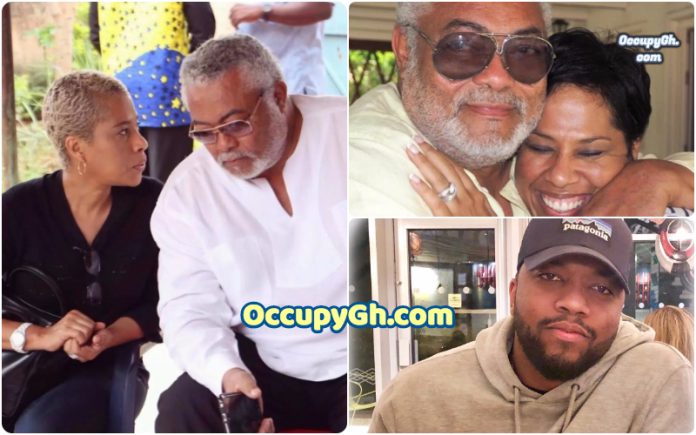 More Photos Of Rawlings' Alleged Second Wife Nathaniel Yamb & Son Surfaces Online
Just after news got out that Ghana's former President Jerry John Rawlings passed on, an alleged story of his second wife surfaced online.
A statement from the alleged second wife Nathaniel Yamb on Twitter reads:
"11 years of complicity, laughter, respect, admiration, affection, happiness. Thank you for everything. My hero. My soulmate. I can't imagine life without him.
May your prayers support Nana, Amina, Zanetor, Kimathi, Yaa, and all those who loved him and whom he loved …"
You can trust the internet to dig deeper as more photos of the alleged baby mama or Rawlings and their only son has just surfaced online.
Check out the photos below or visit Lifestyle.ng for more stories.
Source: Lifestyle.ng
a