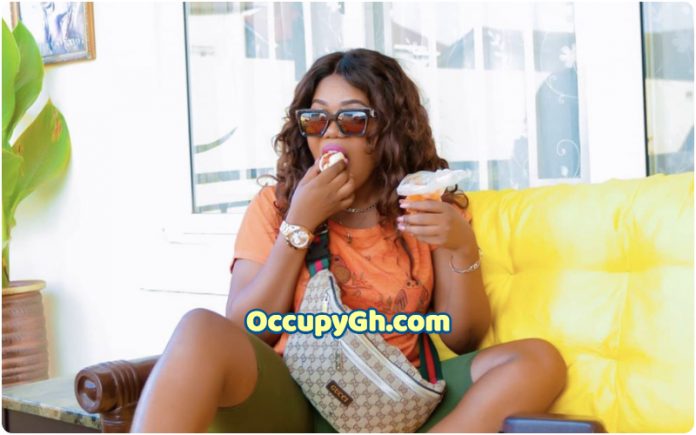 Mzbel Flaunts Her Huge Tonga In Latest Instagram Post
Yes, you read right, Mzbel just shared a photo on Instagram as she flaunts her huge 'ONGA' with no apology.
The photo that was shared by her has garnered a lot of reaction from netizen online sees the veteran singer taking a rest from her busy day working at her restaurant. After all, that's what business women do these days after a hard day's work.
Sharing ., Mzbel captioned it:
"If u see Pv**yCat in this picture, then I swear u are high on some Avenor Wiid 😏"
As expected, netizens on social media reacted:
@woy3diva: "Avenor wiid paah you get vibes o 😂😂♥️♥️."
@queenmimi157: "I like the embossment on the bag😂😂."
@occupyghdotcom: "Kwerh, this is more than a cat o, it is very gargantuan and nice. 😂😂😂."
@kwesi_banahene: "Koftown B Forster oo😂😂😂😂"
Check out Mzbel's picture post below or visit Lifestyle.ng for more stories.
a