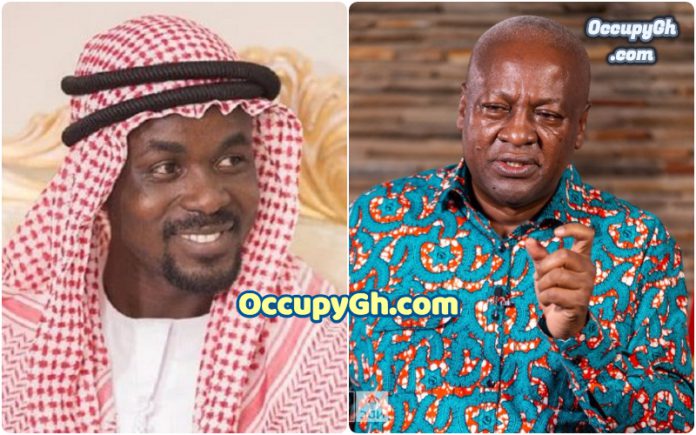 NAM1 Attacks Mahama On Twitter – 'You've Organized Hoodlums To Invade My Home But I'll Defend Myself'
Nana Appiah Mensah is once again out of his bunker -where he has been hiding for a little while now- and yet finds a voice to reply John Mahama, who happens to be the National Democratic Congress presidential nominee for Ghana's December election instead of gathering money to pay his 'loyal' customers.
In a comment restricted tweet, NAM1 as he is profoundly called has accused John Mahama of inciting 'hoodlums to invade' his home again.
NAM1 also promised to defend himself when the so-called hoodlums arrive at his home.
He tweeted:
"Regardless of the court proceedings, frozen accounts & assets, we've made significant payments & continue to do so. Yet due to politics, u're inciting & inviting clients under the guise of they getting paid, when your real intention is to get them organized together with hired…
"hoodlums to invade my home again and our offices this weekend. We have informed the police, we're law-abiding and so this time shall defend ourselves fully as permitted by law. #GhanaShallProsper."
Check out the tweet below or visit Lifestyle.ng for more stories.
a