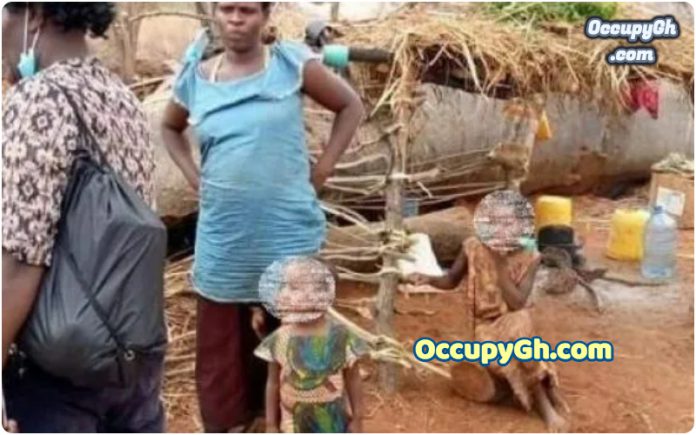 Pregnant Mother & Her 5 Children Forced To Live Inside Tree | PHOTOS
A pregnant woman and her entire family forced to live under a hollow tree in Taita Taveta County, Kenya, according to a sad development privy to Lifestyle.ng
The pregnant mother, Juliet Samba with her five children sought refuge under a baobab tree after leaving their previous residence over family wrangles.
"My husband used to fight constantly with the mother and when we decided to leave, she told us not to come back," she recalled.
Neighbors helped them with flour to cook for her children on the first night under the tree.
The family has had to brave the threat of wild animals including snakes and the cold weather.
The husband, Alex Mnjala said that hardships had taken a toll on his livelihood as he was forced to sleep outside with the whole family in a confined space.
Earlier in October, a mother and her five children in Kwale county were forced to live under a tree after they were allegedly disowned by her close family members.
The mother, Eunice Nyaguthii, stated that her troubles begun after she gave birth to her last-born child, who was disabled.
She alleged that her husband had accused her of infidelity which led to the fallout.
She was forced to look for menial jobs and well-wishers for survival and sort help to complete a house she has started putting up.
Check out the photos below or visit Lifestyle.ng for more stories.
a