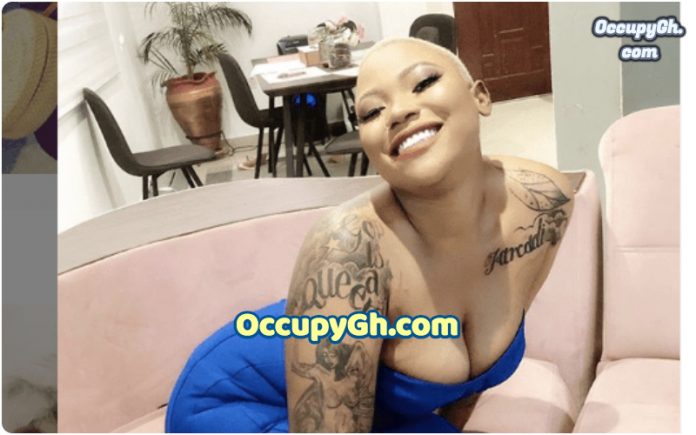 Queen Farcadi Goes Nude To Celebrate Just 100K Instagram Followers
Ghanaian 'Ashawobrity' Queen Farcadi has literally gone nvde on Instagram to celebrate her 'feat' of hitting 100 thousand followers on Instagram.
I mean only God knows what she would go when she gets to hit 1 Million followers on Instagram.
The overexcited 'Ashawo' overexposed herself on the social media platform to celebrate her newly acquired followers on Instagram as she shared a racy photo to show appreciation to her fans for their support.
In the photo, Queen Farcadi showed off her backside as she wore a swimsuit and showed the private parts of her body.
Check out a screenshot of Queen Farcadi's photo below or visit Lifestyle.ng for more stories.
a