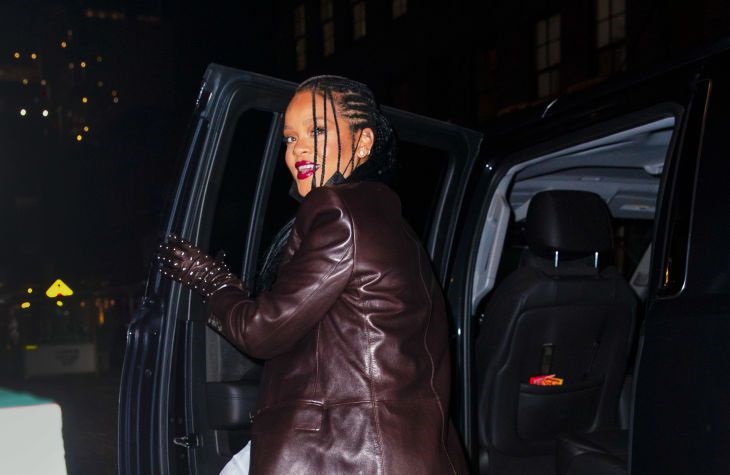 Happy Birthday to Rihanna's mother, Monica Braithwaite, who marked another year on Monday.
Rihanna showed off her impeccable street style while stepping out on Monday night to celebrate her mother's birthday at a restaurant in New York called Pastis. The singer, who isn't shy about trying new trends, opted for a pair of sheer pants trouser that are out of this world — and that's not all. In true Rihanna fashion, she coordinated the mesh pants with a matching brown leather blazer.
The songstress and beauty mogul carried a graphic-printed Fendi shoulder bag while shielding her hands with matching Bottega Veneta's studded gloves. Of course, the monochrome hue suited the talented star and gave it a season-appropriate feel as she also added a black face mask a pair of white pointed-toe pumps to the look. As for the glam, Rihanna stayed true to the classic red lips and kept her hair in flowy box braids.
Although the birthday celebrant isn't in the picture, Rihanna has always been speaking about the mother being her beauty inspiration. "My entire concept of beauty came from her," Rihanna explained to her friend A$AP Rocky in a video for Vogue. "I was always so intrigued there. I wanted to dress like her. I wanted to look like her, do my hair like her, do my makeup like her."