Sima Brew Wants You To Have A Sense Of Purity In Its Arjun Collection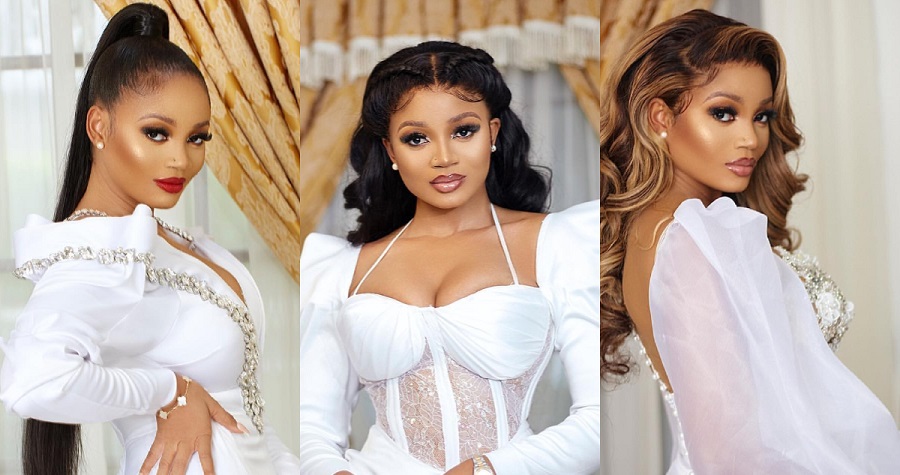 Ghana's favorite label, Sima Brew, is releasing a fresh new collection titled: Arjun Collection. 
Presenting five show-stopping looks of crisp white dresses, including an off-the-shoulder floor-grazing gown, jumpsuit, tulle sleeves midi dress, form-fitting strapless dress, and a shoulder-padded dress with a corseted bodice and long train, Sima Brew hit on all the basics a fashion girl needs for swanky events such as wedding, thanksgiving, christening and everything in between.
The collection complements the brand's penchant for wearable glamour as well as purity, with elaborate detailing that feels timeless, young, and modern.
"Introducing the Arjun Collection," the brand wrote in a statement. "This collection is, particularly of the moment. Iconic and symbolically associated with Purity. It has it all; its beauty is absolute. This collection is versatile and can be worn for Thanksgiving, christening, weddings, and a variety of elegant occasions. Introducing Arjun where your outfit tells a story."
The Accra-based brand is one of the prestigious fashion labels in Ghana, boasting a long list of celebrity clientele, including Joselyn Dumas, Juliet Ibrahim, and Jackie Appiah.   
Gorgeous Wedding Guest Style Inspirations for Stylish Ladies – Stylish Naija
Gorgeous Wedding Guest Style Inspirations for Stylish Ladies – Stylish Naija
Spectacular Christmas Edition: Fabulously Classy WDN Aso-Ebi Styles
Can Aso-Ebi be any prettier! We are super delighted to bring you WDN Fabulously Gorgeous Aso-Ebi Styles Christmas Edition. There are times when delight and jealousy collide, and with these stunning Aso-Ebi styles, that is most definitely the case. These are stunning traditional outfits…
Latest Aso Ebi Lace Styles 2020: for Ladies | Dezango
Latest Aso Ebi Lace Styles 2020: for Ladies – DeZango FacebookTwitterWhatsAppAddThis