Simi Finally Reveals Why She Is Hiding Her Baby's Face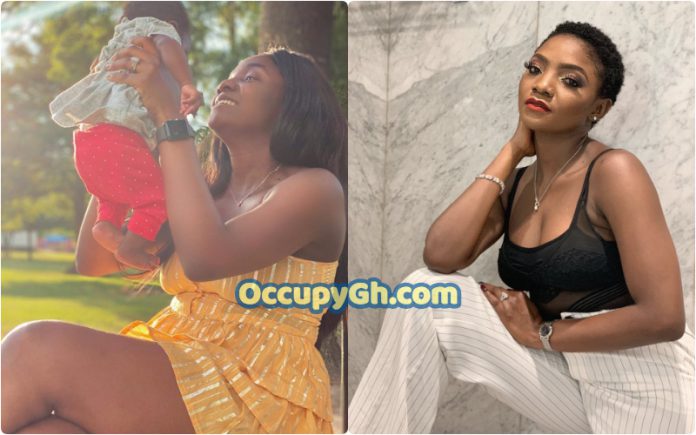 Nigerian songstress Simi has finally revealed why she is hiding her baby's face from the general public.
Simi made the shocking revelation in a recent social media interaction with her fans.
According to Simi, her baby needs privacy and that is why she is currently hiding her daughter's face from the general public.
The Nigerian superstar made the pronouncement after a fan asked her: "Why don't you want to show your babies face?".
With a quick reply, Simi noted: "Because she deserves her privacy."
Well, don't we all need our privacy but do we have one?
Source: Lifestyle.ng