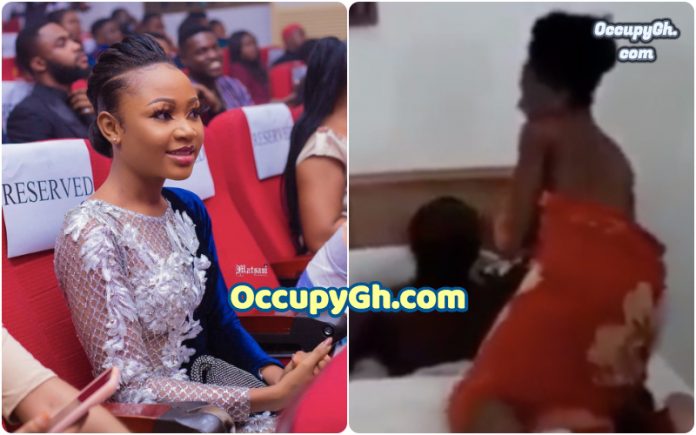 Social Media Reacts Over Akuapem Poloo L.3.aked Video
Social media has gone haywire over Akuapem Poloo's viral video that was allegedly leaked online by a man she got involved with.
According to the details gathered by Lifestyle.ng, Akuapem Poloo got busy with a yet-to-be-identified man. They did things and when I say things, I mean things, thus, they did everything possible that you can ever think of.
Now, this was revealed by a middle-aged woman who was actually backlashing Akuapem Poloo for her action. -You can watch that video here if you missed it-
Now, back to social media. After some netizens saw the video, they have been going berserk over it.
Personally as a woman, I hope Akuapem Poloo gets through this, simply because she is a mother and this doesn't look so good for her unless she makes tons of money out of it.
Check out some reactions below or visit Lifestyle.ng for more stories.
Source: Lifestyle.ng
a