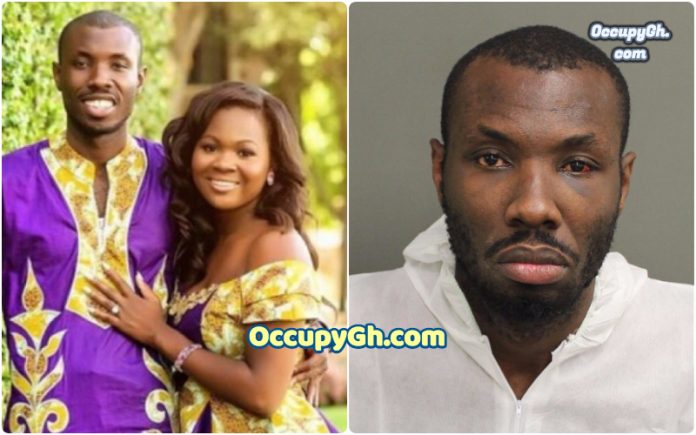 Someone Mistakenly Sent Barbara's Sekz Video To Her Pastor Husband Before He Shot Her – Netizen
A popular social media user on Facebook has disclosed that there is more to Barbara's death that what the public knows.
According to the netizen, the Ghanaian pastor who shot his wife dead in the USA received a sekz video of her husband before killing her.
The new report alleged that the deceased with the pastor mistakenly sent nvde pictures that she had intended to forward to her alleged lover to husband together with an erotic massage.
According to the report, their marriage started to be faced with serious problems after the dead wife shared sekz video she had with her side lover who has been identified as a choir director from their church was mistakenly sent to her husband which happened in their apartment.
The sekz video captured herself and her unidentified lover making love in the Jacuzzi of their matrimonial home. To crown it all, this has not been the first time but allegedly she was regularly banging her lover at her matrimonial home until the husband got to know leading to her death following a fight they had.
The reporter ended giving a reasonable note that even if the pastor faced all these problems from his wife, he had no audacity to murder him as he did
Could that be what had motivated the killing, we really cannot tell. We still believe no one has the right to kill his neighbor.
Check out a screenshot of the assertion below or visit Lifestyle.ng for more stories.
a