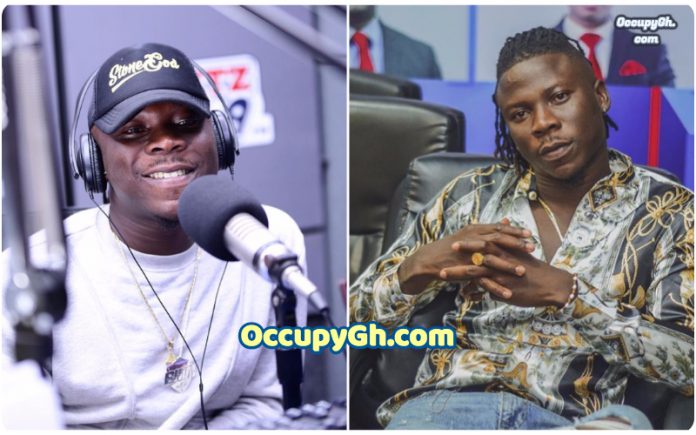 Stonebwoy 'Cries' Over Coronavirus Test At SA Airport
Stonebwoy is not happy about paying a lot of money to undergo a COVID-19 test and he's all ranting about it on Twitter.
Of course, no one likes to be cheated and I believe Stonebwoy is one of those people. Regardless of how much he has in his bank account, the Ghanaian dancehall artist is ready to voice out a bad treatment.
He took to his official Twitter page to lament about some payment he is being forced to make.
He noted:
"I Pay 600 Rands to do corona test in SA less than 24hrs to fly back to GH.. But authorities in SA insist I Provide POP which is $150 mandatory corona test fee required by the Ghana authorities without Which I'm Not Boarding under the same 24hrs.. I'm confused Person shrugging"
Check out Stonebwoy's post below (swipe) or visit Lifestyle.ng for more stories.
a