Van Vicker Sends Heartwarming Message To Beautiful Wife On Her Birthday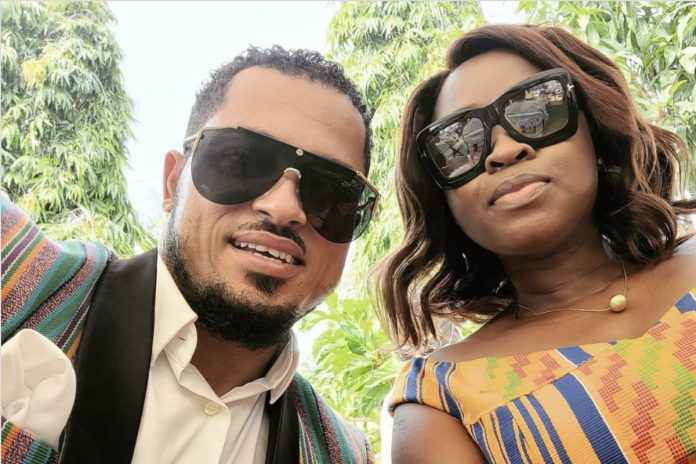 Ghanaian veteran actor Van Vicker has sent out a heartwarming message to his beautiful wife as she marks her birthday.
Van Vicker's wife, Adjoa Vicker turns 44 years old today. She was born on 24th January 1977.
Celebrating the moment, Van took to his verified Instagram page to note a lovely letter to the wife.
He wrote:
"I am blessed to share another birthday with you. I pray we share many more birthdays together baby, I love you. God bless you. Happy 44th birthday @adjoaavv #birthday #mysuccessstory #theyounggodfather"
Check out Van Vicker's message to his wife on her birthday below or visit Lifestyle.ng for more stories.
Source: Lifestyle.ng