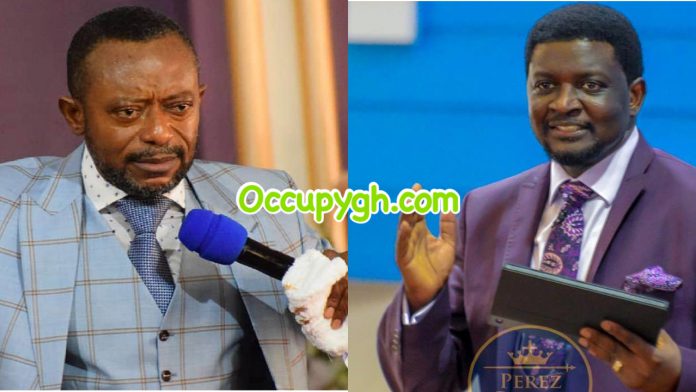 Religious Leader, Apostle Dr Owusu Bempah has expressed his bitter opinion about his co-pastor, Bishop Agyin-Asare in regards to his preaching. 
According to Owusu Bempah, he has never and will never be enthused to listen to Agyin-Asare preach because he doesn't find hs preaching uplifting. 
He expressed that, Agyin-Asare on several occasions has rubbished his efforts every time he (Owusu Bempah) gives a prophecy about someone or something, therefore he doesn't see the need to even listen to what he says. 
He also added that he'd listen to late Ghanaian Comedian, Bob Okala rather than listening to Agyin-Asare. 
WATCH VIDEO BELOW: 
SOURCE: Lifestyle.ng
Related
a