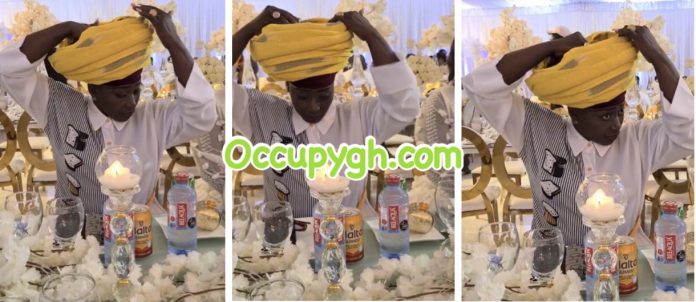 Veteran Entertainment Personality, Akumaa Mama Zimbi has over the years gained popularity as bringing up one of the most unique styles of head wrap.
The TV and Radio Presenter who is best known for making huge and complicated headwraps once said in an interview that, her headwrap has become some sort of a signature for her. 
In a video that was posted on social media, Mama Zimbi was seen putting nose mask, spectacle case and more on top of her head in the big Duku.
WATCH VIDEO BELOW: 
SOURCE: Lifestyle.ng
a