A concerned Facebook user chanced upon a photo of a musician called Mike, one of the members of the popular Zule-Zoo music team in the early 2000s.
READ ALSO: 3 Years After Davido Sent The Little Boy Who Sang His Song "IF" To School, See Some Of His Photos
The Facebook user identified as Jak Tingir Dom took to social media to cry out about the current condition of the musician as he said he was looking very wretched and unkempt.
The facebook user wrote:
"Mike of the popular Zulezoo of Africa is somewhere in Makurdi suffering, the talent is going down with no one to help him out. If half of the support given to kiddwayya is given to the kelewa master,dude will be competing with the likes of Tuface Idibia, Davido,etc.
"I'm not against the love given to Kidd wayya,but I suggest this love be extended to others in need of it too. I saw the picture of Zulezoo this morning and I wept.
"If I suggest a fund raising to help zulezoo now,I'm afraid no one will listen to me. Even the state government may not be interested in this project. But why?
"For those saying"Kidd used all his time to show solidarity with the Tiv people, remember that,throughout the reign of zulezoo, he sang about the Tiv people. Till today,some people are singing our son
READ ALSO: After He Received N1M From Davido 5 Months Ago For Editing This Picture, See His Recent Work
See screenshot below: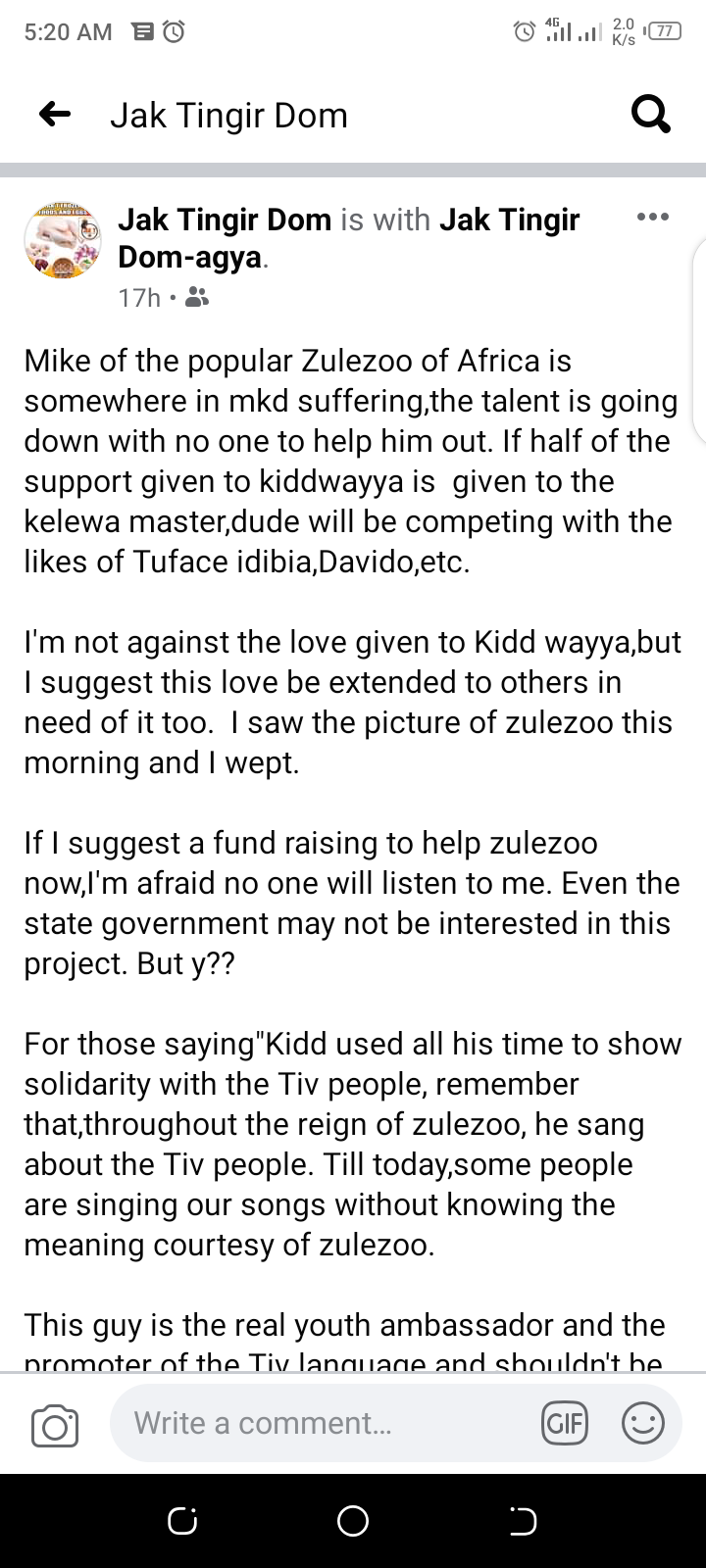 Source: www.Ghgossip.com
a